In this age of fast paced technology and the Internet and tools like blogging, Facebook, YouTube, Twitter, Instagram etc, there is something to be said about the power of writing an old fashioned book to grow your business. Listed below are the benefits that writing a book can create for your business
1. Instant Credibility – Becoming a published author, gives you instant credibility.
My husband belongs to a photography club, and the day after my book became number 1 on Amazon, he had a photography club meeting. So in the meeting, he shared with them, "My wife just had her book published on Amazon and she became a number 1 bestseller." Literally they spent their whole meeting talking about my book and being number one on Amazon. And they were like, "Can we have her come and give us a talk on how she did it and the strategies she used." So people have started to look at me differently.
2. Authority – Writing a book establishes you as an authority in the eyes of your audience.
When my book became number 1 on Amazon, I had posted it on Facebook. I was in a coffee morning with a few friends and one of them had seen my Facebook update about my book and she told me, "Hey Nilofer, congratulations!" and I said, "Thank you" So everyone started asking her, "So what are you congratulating her for?" And she said, "Well, she wrote a book and she became a number 1 bestseller on Amazon."
All of them went "Wow! So what did you write on? And can we have a copy of your book?" and I could see them all change. And these are people who've known me for 2-3 years and they think I'm pretty ordinary.
So they started asking questions, "So what is your book about?" and I said, "It's about how you can change your money mind-set so that you can have more money in your life and all of them are like "Wow, I'd like to have that. So can I have your book? Do you have copies with you?" I still don't have the book in print but there are people who are asking for it.
3. Entry Point – Your book can become an entry point into organisations and top level managers and CEOs. What if you were to send a printed copy of your book along with your brochure and visiting card when you make a proposal? Would that open closed doors for you?
4. No Barriers – When you are making a pitch to your customers or leads or corporates about your products and services, they adopt a – Prove It To Me attitude. When you hand them a printed copy of your book, all the objections melt away leaving them open to you and your brand.
5. Media Opportunities – Media loves published authors. They are waiting to spotlight you on their media. A book is your entryway into the hallowed portals of mass media and also internet media. You literally become a hot property for Radio, TV, Telesummits, Podcasts, Newspapers, Magazines.
6. High End Coaching and Consulting Deals – As you become a figure of authority as a published author, people are willing to pay you more and more money because of your status.
7. Building Your Brand – Writing books that are congruent with your brand, can be a huge part of your branding.
8. How To Outsell and Outshine Your Competition – Your book becomes your Unique Selling Point. People will choose you for your status and be willing to pay you more than your competition.
9. Most credible salesperson of your products and services – Your book becomes your most credible salesperson. A lot of people will reach out to you months and years down the line, after reading your book, hungry for more offerings from you.
10. Speaking gigs – A lot of authors are paid hundreds and thousands of dollars as Keynote Speakers in front of huge audiences.
11. Premium Prices for your products and services – Once you are a published bestselling author, you can charge top dollar for your products and services and consulting deals.
Would you like to know how to write a bestselling book to market and explode your business? Get this FREE Report – How To Write A Bestselling Book Without Writing A Single Word at http://ic.instantcustomer.com/gov3/133483/ . Nilofer Safdar is the Bestselling Author of Cracking The Client Attraction Code. She is also a Book Writing Coach and helps people get their books to #1 Bestseller. You can contact Nilofer at Nilofer@illusiontoilluminationsummit.com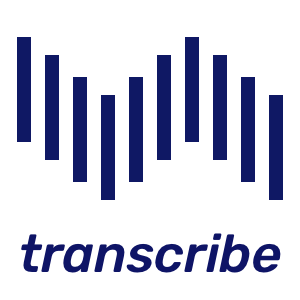 Kizzi Nkwocha is the editor of  Business Game Changer Magazine and publisher of  The UK Newspaper,  Money and Finance Magazine,  the net's fastest growing wealth creation publication. Kizzi Nkwocha is chair of The Ethical Publishers Association and co-chair of The Logistics Association.  Kizzi made his mark in the UK as a publicist, journalist and social media pioneer. As a widely respected and successful media consultant he has represented a diverse range of clients including the King of Uganda, and Amnesty International. Nkwocha has also become a well-known personality on both radio and television. He has been the focus of a Channel 4 documentary on publicity and has hosted his own talk show, London Line, on Sky TV. He has also produced and presented both radio and TV shows in Cyprus and Spain.