Lynda Petterwood's mission is to help empower as many people as possible to live the fulfilled lives they desire and deserve. She has achieved this for thousands of people through coaching & consulting, edutraining, as well as presentations.
Lynda is a mother, a wife and a director of a very successful multimillion dollar company, however became a "silent partner" when she decided to pursue her passion of Empowering people. Having now worked extensively with clients with a varied range of problems and challenges in their life, as well as people who desire to become the best leaders they can be and leave a legacy behind. She feels blessed to be part of their transformational journey, boosting their happiness, health and wealth as well as realizing their full potential in life.
Being born to alcoholic parents and not being raised by her mother has given amazing insights and an enlightening perspective to Lynda. She has spent over 30,000 hours and thousands & thousands of dollars studying the fields of personal development and human potential with some of the greatest teachers of our time. Lynda has obtained qualifications as an NLP (Neuro Linguistic Programming) Master Practitioner and Trainer, Hypnotherapist, Success Coach/Consultant, and DeMartini graduate. She affirms that she will be a lifelong learner.
What Lynda has learnt is you can take the slow road and try to do it all alone, or seek guidance and support and achieve your goals and dreams faster.
TESTIMONIALS
Lynda is a passionate and natural speaker, who totally transfixed me with her down to earth and genuine manner. On reflection, it was Lynda's total candidness that really hit me – and made me realise that it's not often I've seen a truly genuine presenter. T. Wilson, Naked Health Food, Gold Coast
Lynda helped me get through the worst stage of my life. I was feeling lost, lonely, guilty and everything else as I lost my husband at 41 years old. The doctors had prescribed anti-depressants but this wasn't helping as the anxiety and panic attacks were a common everyday occurrence. Since I saw Lynda, I have not had one panic or anxiety attack. Thank you Lynda, you have put my life back in perspective.   Marie Guse, Brisbane
In such a short time my life changed totally, I gained freedom, wisdom and insight into why I do/did what I did. This is a wonderful experience – it works! A. Ashcroft, Brisbane
Having attended a Stress to Success Workshop run by Lynda, I came away with skills to keep me focused and motivated to future success. It was an interesting day with lots of fun and laughs. Kylie E. Mudgeeraba
Visit Lynda on www.lyndapetterwood.com.au for updates about workshops, presentations and other interesting and helpful resources.
Lynda will be writing a regular column for My Entrepreneur Magazine starting from next week.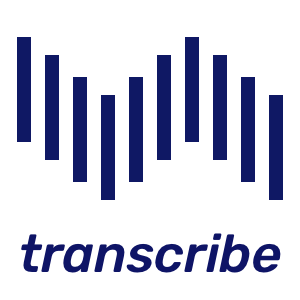 Kizzi Nkwocha is the editor of  Business Game Changer Magazine and publisher of  The UK Newspaper,  Money and Finance Magazine,  the net's fastest growing wealth creation publication. Kizzi Nkwocha is chair of The Ethical Publishers Association and co-chair of The Logistics Association.  Kizzi made his mark in the UK as a publicist, journalist and social media pioneer. As a widely respected and successful media consultant he has represented a diverse range of clients including the King of Uganda, and Amnesty International. Nkwocha has also become a well-known personality on both radio and television. He has been the focus of a Channel 4 documentary on publicity and has hosted his own talk show, London Line, on Sky TV. He has also produced and presented both radio and TV shows in Cyprus and Spain.