Taking an idea and turning it into a sustainable business can seem like a mountainous task for aspiring entrepreneurs. However, it is important to remember that others have successfully done so in the past. Young entrepreneurs need to take advantage of this and go out of their way to build long-lasting relationships with these successful businessmen and women. When these relationships are formed, entrepreneurs can pinpoint the hidden perils that are normally only recognised by experienced professionals.
It is crucial that would-be entrepreneurs seek out a mentor who is the perfect match for them. This task can seem quite intimidating at first, as there are experienced mentors in every field imaginable. With a thriving property investment company and an ever-expanding portfolio of his own, Zaki Ameer recognises that mentoring played a key role in his business success.
Zaki Ameer has outlined five crucial qualities that a mentor needs to demonstrate when guiding an aspiring entrepreneur to success:
Shared values: First and foremost, prospective entrepreneurs must be certain their business objectives are consistent with the accomplishments of potential mentors. Like the arduous task of finding the right pair of shoes, this process often involves touching base with multiple mentors to find the perfect fit. It may take a long time to produce results, but this process will ensure young entrepreneurs align themselves with a mentor shares the same goals and ideals.
Demonstrate clear results: While shared values are where relationships with a mentor should always begin, these individuals also need to have a proven track record. Mentors who put forward recommendations and then make business decisions that contradict them immediately should not be trusted. Young entrepreneurs must connect with a mentor who demonstrates a clear synergy between advice and action.
Accountability: As individuals in positions of immense responsibility, mentors most do more than simply provide the occasional words of wisdom. Experienced mentors know their businesses inside and out, and have had to make many hard decisions to get where they are today. This involves calling it like it is, and holding individuals accountable for their actions. Mentors need to show they will highlight mistakes and make it clear when expectations are not met.
Dream big: Entrepreneurs are characterised by a never-ending drive to grow and take their businesses in new directions. Mentors shouldn't be looking to settle down with what they have, as this mindset goes against the very nature of entrepreneurship. Professionals who are constantly reaching to the sky and embracing growth make the best mentors, and the more they learn, the more knowledge they can then pass on to young entrepreneurs.
Making connections: Without connections to likeminded individuals in other industries, mentors significantly limit the knowledge they can pass on to would-be entrepreneurs. Networking is an underlying feature of professional life, so it is important that mentors prove they have connections with likeminded figures in different fields. This not only shows young entrepreneurs the benefits of networking, it also allows mentors to provide them with a much wider variety of lessons. When marketing mentors work hand-in-hand with public relations and advertising mentors, their protégés have immediate access to lessons that are applicable to numerous aspects of professional development.
Getting a foot into the door of the business world is no easy task, but entrepreneurs who form relationships with successful mentors learn important lessons that make this process much smoother. When individuals take the time to connect with mentors who demonstrate the qualities outlined above, ideas can transform into the foundations of a successful business model.
Thank you for reading Business Game Changer Magazine
Articles like this demonstrate our goal to use quality content to empower our readers with the information they need to fulfil their potential, whilst facilitating meaningful connections across the globe. In order to achieve our goal we need the help of readers like you. Every contribution we receive helps us ensure that we can continue providing balanced, insightful analysis of the business developments and issues that matter most to our readers.   You can support us from as little as £1 a day.  The truth is that your contribution, no matter its size, makes an impact. Every penny helps.  We accept online donations through Paypal. You don't need to have a Paypal account to use Paypal's services.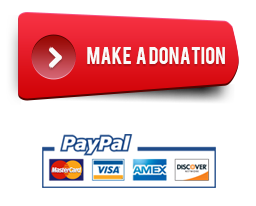 At just 18, Zaki Ameer arrived in Australia from Sri Lanka with an unfaltering determination to not only land on his feet, but to achieve his big dreams for business success.
After multiple life-changing setbacks, Zaki found himself living in an alien culture with no friends, no income and significant debt resulting from international university fees. Determined to remain in Australia, he spent the next four years working 8-hour days followed by night studies. and Zaki, being full of determination, persevered through it with an end goal in mind.
Finally, clear of debt with a Bachelor of Business under his belt, Zaki had a chance meeting that inspired him to try his hand at property investment. Just a few years later Zaki built himself a successful portfolio of 10 properties, worth a total of $3 million.
Quickly gaining recognition for his incredible success, Zaki began speaking at seminars and events about wealth creation and personal development. It was here that he built his love for mentoring others which led to the creation of Dream Design Property, a unique wealth creation mentoring program.
Dream Design Property utilises Zaki's remarkable investment methods and mindset to guide clients as they begin their own personal development and property investing journey. Along with a dedicated team of experts, Zaki offers each client an ongoing personalised service catering to their changing circumstances and needs.