There has been a lot of talk in the media lately about GST and whether companies like Airbnb and Uber should have to pay it.
The Uber debate aside, with a new online business seemingly being launched every second, it's important for wannabe entrepreneurs here in Australia to know their obligations when it comes to GST.
A brief overview:
You must register for GST if:
Your business has a gross income of $75 000 per year or more
Your non-profit organistion has a turnover of $150 000 per year or more
You provide provide a taxi service to passengers.
Get used to seeing these terms:
GST: Goods and Services Tax
BAS: Business Activity Statement
The Above Explained:
GST
GST (or Goods and Services Tax) is a tax on any transactions that go through your business. That means GST is charged on all your sales and purchases with some notable exceptions such as overseas sales. However, as a general rule, it's a good idea to be prepared to pay 10% on any sales you make.
If you earn less than $75,000 in sales per year, you still may want to register your business for GST as it means that you will be able to claim back any GST you are charged. This can be particularly helpful when you are in startup mode and you have a lot of expenses.
BAS
The ATO demands that you lodge your GST balance by submitting a BAS (Business Activity Statement) either monthly, quarterly or annually. Your BAS statement requires you to declare the amount of GST your charged via your business via the amount of GST you spent. If you spent more than you earned, the balance is paid back to you by the ATO. If you earn more than you spend, you must pay the ATO the balance.
A note on deductions:
Although your tax obligations increase when you start a business, the good news is that your eligibility for tax deductions increases as well. Make sure you keep all your receipts throughout the year and then sit down with your accountant at the end of the financial year and work out what's applicable to your businesses.
Visit www.ato.gov.au for more information.
Thank you for reading Business Game Changer Magazine
Articles like this demonstrate our goal to use quality content to empower our readers with the information they need to fulfil their potential, whilst facilitating meaningful connections across the globe. In order to achieve our goal we need the help of readers like you. Every contribution we receive helps us ensure that we can continue providing balanced, insightful analysis of the business developments and issues that matter most to our readers.   You can support us from as little as £1 a day.  The truth is that your contribution, no matter its size, makes an impact. Every penny helps.  We accept online donations through Paypal. You don't need to have a Paypal account to use Paypal's services.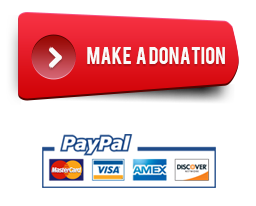 Chris Browne is the Founder and Managing Director of Rising Tide Financial Services as well as a highly regarded business coach, mentor and industry expert.