I am delighted to join the team at My Entrepreneur magazine and will be writing over the coming weeks about a variety of topics entrepreneurs face when developing their businesses.
Over my career, I have had the opportunity and privilege to work in both large established businesses including M&S and Pepsi Co, and fast growing smaller companies. More recently, I've been focused on start-up businesses within the travel sector; this includes Booking.com and my current business, GroundScope, a global managed ground transportation business.
My first topic is "How to be a great entrepreneur"
Whatever motivation you have for becoming an entrepreneur, you are embarking on the most exhilarating and challenging journey of your life. To survive in the competitive world of business and to be successful you need to craft and hone certain skills.
Success, in any field, be it sport, music or business, is the result of hard work and a concentrated focus to achieve your goals – and being a great entrepreneur is no different. You need a clear vision of what you're trying to achieve, and you need the passion and persistence to ensure that the business delivers that vision.
However, all work and no play is a miserable business. You also need to enjoy the journey you're embarking on. A huge part of our lives are focused on developing our careers, therefore committing to a business is not something that should be taken lightly. I've personally found it a privilege to work with and build successful businesses, and have been lucky enough to work with management teams who are as committed to being the best as I am.
There's been a lot of talk about work/life balance recently, and it's true that to be successful you need to have the support of your family and friends. Having said that, you need to be prepared to occasionally work long hours, and understand that your thoughts will never stray too far from your business. And if you're like me, it's likely that your iPhone will never be switched off for too long!
Have a clear Plan/Strategy
A clearly thought out strategy and plan forms the fundamental backbone any business. Successful entrepreneurs have a very clear plan of what they want to do and constantly evaluate their plan against market conditions, adapting them and the business to stay relevant in what can be rapidly changing conditions.
Be Totally Customer Focused
Every successful business and entrepreneur puts the customer at the heart of their business. It is essential to identify what the key drivers in customer demand are for your industry, monitor the competition regularly and satisfy that demand with the most cost effective business model you can provide.
Build a Great Team and Inspire Them
Every great entrepreneur will tell you that to be successful you need to build great management teams and create a great culture to work in.
Running a business is about making lots of small decisions; this could range from who your internet provider is going to be to ensuring there is always a supply of stationary. Knowing your business inside and out, and that no job is too small is imperative especially when your business is just starting out. Running your own business, does mean that you will need to be a good all-rounder and have knowledge in finance, marketing, HR and business planning. However, by no means do you have to be an expert in all of these fields, by developing a trusted and empowered management team will help improve your own skills as well as complement your weaknesses.
Keep Learning
Lastly, it is essential to keep learning. This includes general business knowledge, but also the changes and movements in your specific market.  Make time to network and talk to other entrepreneurs who you will find are facing the same revenue, staffing and funding issues you are facing. Often there's nothing more beneficial than bouncing ideas, and brainstorming solutions, with someone who's already been there and done that. Additionally keep your ears and eyes open to the ideas of aspiring entrepreneurs new to the business world. You never know what you might learn! I am currently mentoring MBA students from Westminster Business School, which has been an incredibly valuable experience that I would thoroughly recommend.
Thank you for reading Business Game Changer Magazine
Articles like this demonstrate our goal to use quality content to empower our readers with the information they need to fulfil their potential, whilst facilitating meaningful connections across the globe. In order to achieve our goal we need the help of readers like you. Every contribution we receive helps us ensure that we can continue providing balanced, insightful analysis of the business developments and issues that matter most to our readers.   You can support us from as little as £1 a day.  The truth is that your contribution, no matter its size, makes an impact. Every penny helps.  We accept online donations through Paypal. You don't need to have a Paypal account to use Paypal's services.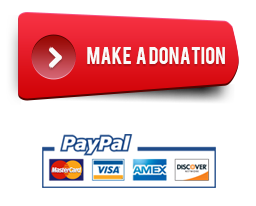 John is an established entrepreneur, with years of experience under his belt in a number of different industries. Prior to his role at GroundScope, as one of the founding stakeholders, he was a founding Director of Active Hotels (now Booking.com), Europe's leading online hotel reservations supplier which had revenues of £100m.
John knows the value of advice and mentorship, and after a year mentoring business students at the University of Westminster, he was named the Business School mentor of the year.