This is the first article in a series of posts covering the topic of writing a non-fiction book as a business owner.
There are plenty of reasons for writing and publishing a non-fiction book—as the owner of a small enterprise, you will find doing so advantageous irrespective of your particular line of business. This article (and the series it is part of) will highlight these reasons and provide practical counsel on how to go about becoming a credible author. As a first-time author myself, some of these lessons have been learned the hard way, and this series is a compilation of the things I wish I had known at the beginning of my writing project.
Perhaps most obviously, a struggling or even an established business owner is always on the lookout for new streams of income, and publishing even a modestly successful book will yield you one. Although the profit motive should not be the sole reason for creating a piece of work, it would be dishonest to omit its mention. However, even if you are driven by purely selfish motives, you must ensure that your book is valuable to potential readers, as the easiest way to sell it is by inducing other individuals to desire buying it. This can be achieved by offering your readers constructive insights told in a compelling way.
As a professional marketer, writer, or any other type of knowledge worker, your ability to make a living and then some depends chiefly on your ability to bring forth useful thoughts and ideas. Therefore, taking care of your mind and your aptitude to express those ideas is of paramount significance—the process of writing, reading, and re-writing allows you to iteratively work through your ideas and clarify them for your audience and thus for yourself. Writing a book, then, strengthens your convictions, crystallizes specific ideas in your mind, and trains you to express them convincingly not just to your readers but to your customers and clients, as well. Even if you do not attain noteworthy financial success by writing a book, the exercise in clarity will make you more efficient and return your invested effort manifold in other aspects of your professional life.
In addition to your skills and circumstances, the course of your career is largely dictated by your personal credibility and reputation. Although modern Western culture fetishizes hustling and failure, in reality there is little sympathy for the perennial upstart. Without exception, the people you most admire have already attained wealth and glory you yourself want, and we are rarely concerned with people who talk up their own successes. As a small-time entrepreneur, this can be uncomfortable to digest—however, you have the ability to make this principle work in your own favor.
Your reputation in any particular field of endeavor will build up over time based on the waves you make. Making a name for yourself takes years, and disgracing yourself by committing mistakes can very quickly erase the value of your personal brand. Then, how does a guru become a guru? In a sense, building up a reputation works as a reflexive two-way street. Credible professionals write books in their own field but people who write books also become credible professionals in that field, especially after repeatedly doing so. In this sense, writing a book can temporarily establish your status as an expert, especially if your book is of quality. If you are a phony and a poser, however, people will be able to figure that out very quickly. Writing and publishing a book functions as a business card of sorts but you must back that up with actual expertise and knowledge in the subject matter or you will have labored for nothing.
If you maintain your credibility over time, you will gain access to opportunities in business that do not exist to people without an established reputation. Offers to give speeches, participate in panels, write articles, or give interviews will further solidify your status—the greatest benefit of this does not come in the shape of cash but in the strategic relationships and associations you fashion with individuals who have read your writing or seen your ideas elsewhere. Your non-fiction book and the publicity surrounding it, then, ultimately serve as invitations for like-minded individuals into your professional life, generating advantages you cannot quantify.
Anthony Simola is CEO of Simola Technologies Inc. He is the author of "The Roving Mind: A Modern Approach to Cognitive Enhancement."
Thank you for reading Business Game Changer Magazine
Articles like this demonstrate our goal to use quality content to empower our readers with the information they need to fulfil their potential, whilst facilitating meaningful connections across the globe. In order to achieve our goal we need the help of readers like you. Every contribution we receive helps us ensure that we can continue providing balanced, insightful analysis of the business developments and issues that matter most to our readers.   You can support us from as little as £1 a day.  The truth is that your contribution, no matter its size, makes an impact. Every penny helps.  We accept online donations through Paypal. You don't need to have a Paypal account to use Paypal's services.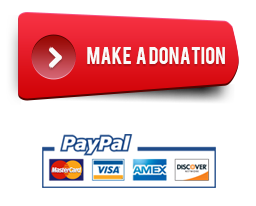 Anthony Simola is the CEO of Simola Technologies Inc., and author of "The Roving Mind: A Modern Approach to Cognitive Enhancement." Educated at Columbia University and Vanderbilt University, he now lives in New York.