A woman fed up with dog's fouling public pathways has turned the problem into a successful business – and is now looking to expand into Australia.
Jacqueline Rose, owner of Lovely Silks scarves company in West Sussex, UK, has been swamped by orders after launching her Poo-Chi Scarves for dogs.    She is now looking for businesses to partner with in Australia as part of a planned market expansion.
Unlike other pet scarves, The Poo-Chi Scarf is designed with a discreet pocket for carrying disposable bags – which means that picking up after your best friend is never a problem.
The Poo-Chi Scarf was this year named winner of The Sussex Newspaper's 2015 Innovative Product Of The Year Award.
Lovely Silks owner, Jacqueline Rose, said: "The Lovely Silks team have been overwhelmed by the public response to the Poo-Chi Scarf.  We've had orders coming in from all over the world and we'd love to introduce Australia to the Poo-Chi brand. The majority of dog owners are responsible people and they often unable to pick up after their dogs because they forgot to take a bag with them. Hopefully the Poo-Chi Scarf will do away with that problem."
The Poo-Chi Scarf is available from Lovely Silks at http://www.lovelysilks.com/
If you are interested in working with Lovely Silks, email lovelysilkscarves @ gmail.com
Thank you for reading Business Game Changer Magazine
Articles like this demonstrate our goal to use quality content to empower our readers with the information they need to fulfil their potential, whilst facilitating meaningful connections across the globe. In order to achieve our goal we need the help of readers like you. Every contribution we receive helps us ensure that we can continue providing balanced, insightful analysis of the business developments and issues that matter most to our readers.   You can support us from as little as £1 a day.  The truth is that your contribution, no matter its size, makes an impact. Every penny helps.  We accept online donations through Paypal. You don't need to have a Paypal account to use Paypal's services.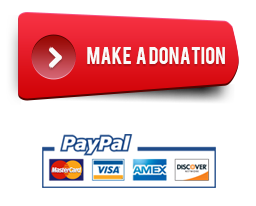 Kizzi Nkwocha is the editor of  Business Game Changer Magazine and publisher of  The UK Newspaper,  Money and Finance Magazine,  the net's fastest growing wealth creation publication. Kizzi Nkwocha is chair of The Ethical Publishers Association and co-chair of The Logistics Association.  Kizzi made his mark in the UK as a publicist, journalist and social media pioneer. As a widely respected and successful media consultant he has represented a diverse range of clients including the King of Uganda, and Amnesty International. Nkwocha has also become a well-known personality on both radio and television. He has been the focus of a Channel 4 documentary on publicity and has hosted his own talk show, London Line, on Sky TV. He has also produced and presented both radio and TV shows in Cyprus and Spain.