Christmas is a time for giving, and as we reach out to family and friends, I believe that, although rampant commercialism has almost destroyed the soul of Christmas, it still remains the most special of times; a time to take stock, a time to renew and a time to look forward.
As we complete our first year, we at My Entrepreneur Magazine are grateful to everyone who has played a part in our growth and success. Our readers and sponsors have helped us reach new heights of journalistic excellence. You have inspired and transformed us.
We recognize how lucky we are to find ourselves in the company of entrepreneurs and business leaders who are transforming their industries. We are indebted to those who have given us their time to make our magazine better by providing our readers with thought provoking, insightful and valuable articles.
In closing, might I wish each and every one of you safety, happiness and joy this Christmas and New Year period.
We thank you sincerely for your loyalty in 2015, and look forward to your continued support in 2016.
Thank you for reading Business Game Changer Magazine
Articles like this demonstrate our goal to use quality content to empower our readers with the information they need to fulfil their potential, whilst facilitating meaningful connections across the globe. In order to achieve our goal we need the help of readers like you. Every contribution we receive helps us ensure that we can continue providing balanced, insightful analysis of the business developments and issues that matter most to our readers.   You can support us from as little as £1 a day.  The truth is that your contribution, no matter its size, makes an impact. Every penny helps.  We accept online donations through Paypal. You don't need to have a Paypal account to use Paypal's services.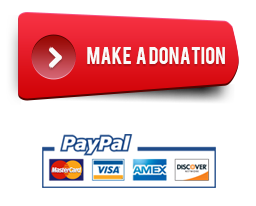 Kizzi Nkwocha is the editor of  Business Game Changer Magazine and publisher of  The UK Newspaper,  Money and Finance Magazine,  the net's fastest growing wealth creation publication. Kizzi Nkwocha is chair of The Ethical Publishers Association and co-chair of The Logistics Association.  Kizzi made his mark in the UK as a publicist, journalist and social media pioneer. As a widely respected and successful media consultant he has represented a diverse range of clients including the King of Uganda, and Amnesty International. Nkwocha has also become a well-known personality on both radio and television. He has been the focus of a Channel 4 documentary on publicity and has hosted his own talk show, London Line, on Sky TV. He has also produced and presented both radio and TV shows in Cyprus and Spain.