There's plenty of blog posts out there on what businesses should be doing in the lead up to the end of a financial year, but what about the end of a calendar year? Being Christmas, this is an ideal time of year to push sales and increase revenue but it's also important not to let you admin slip amidst the Christmas rush.
In my experience, these are the things you need to prioritise during the Christmas period:
Ramp up your marketing
Don't miss out on the present buying spree that takes place at Christmas time. This is the time of year where people everywhere are looking to buy stuff so let them know who you are and what you have to offer. Gone are the days when advertising was reserved for huge companies with major budgets. Now you can reach your target audience quickly and easily with online advertising. Try starting with facebook advertising. You can set a daily budget and choose who you want your adds to be targeted at.
Have a sale
Quantity is the name of the game at Christmas time so consider having a sale to try and push more and more people through your checkout. The more people who buy your product, the more people are likely to come back to you next year and purchase more goods at full price. Don't like the idea of discounting your product? Offer free shipping or a bonus product with every purchase instead.
Balance your books
Keep on top of your figures at Christmas time, even though it can be tempting to let your admin slip during busy periods. Trying to balance the books manually can be pretty time consuming so I really recommend switching to a cloud-based solution like Xero that automatically monitors and records all incoming and outgoing transactions for your business.
Thank your loyal clients
As the year draws to a close, no matter how busy you get, make the time to personally thank your customers, suppliers or anyone else who has supported your business throughout the year.   Small acts like these that show your appreciation will ensure continued support in the years to come.
Thank you for reading Business Game Changer Magazine
Articles like this demonstrate our goal to use quality content to empower our readers with the information they need to fulfil their potential, whilst facilitating meaningful connections across the globe. In order to achieve our goal we need the help of readers like you. Every contribution we receive helps us ensure that we can continue providing balanced, insightful analysis of the business developments and issues that matter most to our readers.   You can support us from as little as £1 a day.  The truth is that your contribution, no matter its size, makes an impact. Every penny helps.  We accept online donations through Paypal. You don't need to have a Paypal account to use Paypal's services.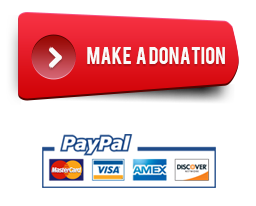 Chris Browne is the Founder and Managing Director of Rising Tide Financial Services as well as a highly regarded business coach, mentor and industry expert.