Voila Success is producing the essential entrepreneurs guide to business success. Can you write a chapter for the book,  Kizzi's Guide to Being an Entrepreneur ?    We're looking for practical advice on subjects that will really help business owners and managers grow their enterprise.
Topics include, creating a business plan, networking, motivating yourself and / or your staff, outsourcing, managing your accounts,   working from home, using social media for your business, creating a great website etc…We're hoping you can add to this list.
Contributors to  Kizzi's Guide to Being an Entrepreneur will be credited for their chapter and we will also publish your biography and a link to your site. Kizzi's Guide to Being an Entrepreneur will be marketed worldwide and it will be available as an ebook and paperback.
The KGB series of books are edited by Kizzi Nkwocha, the editor of My Entrepreneur Magazine and The Sussex Newspaper.
Co-author requirements:
Must have experience of running / managing or founding a successful business. or a background in finance, marketing, social media or sales.
Deadline for chapters:
September 18th 2016
Thank you for reading Business Game Changer Magazine
Articles like this demonstrate our goal to use quality content to empower our readers with the information they need to fulfil their potential, whilst facilitating meaningful connections across the globe. In order to achieve our goal we need the help of readers like you. Every contribution we receive helps us ensure that we can continue providing balanced, insightful analysis of the business developments and issues that matter most to our readers.   You can support us from as little as £1 a day.  The truth is that your contribution, no matter its size, makes an impact. Every penny helps.  We accept online donations through Paypal. You don't need to have a Paypal account to use Paypal's services.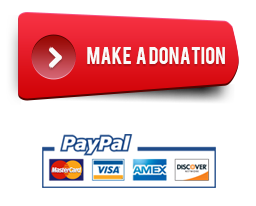 Kizzi Nkwocha is the editor of  Business Game Changer Magazine and publisher of  The UK Newspaper,  Money and Finance Magazine,  the net's fastest growing wealth creation publication. Kizzi Nkwocha is chair of The Ethical Publishers Association and co-chair of The Logistics Association.  Kizzi made his mark in the UK as a publicist, journalist and social media pioneer. As a widely respected and successful media consultant he has represented a diverse range of clients including the King of Uganda, and Amnesty International. Nkwocha has also become a well-known personality on both radio and television. He has been the focus of a Channel 4 documentary on publicity and has hosted his own talk show, London Line, on Sky TV. He has also produced and presented both radio and TV shows in Cyprus and Spain.