Product Description
The Excellent Debut Book From Two of the Funniest People on the Internet!
If you like tongue in cheek and ironic British humour, then this book has it in spades...
Kev and Steve met on their first day at university in 2009. The conversation went something like this:
Steve: "Hi, I'm Richard."
Kev: "I already know a Richard, I'm going to call you Steve."
Steve: "OK"
Within a year, they'd started the Best Thing From Podcast because a man named Allen claimed to have the best potatoes in Lincolnshire (he didn't).
In Best Thing From - Volume 1, Kev and Steve irreverently tackle topics ranging from Crisps to Doctor Who and passing through Twitter, Football, Banking and lots more on the way.
˃˃˃ "This book feels like a comfortable night out in a cosy pub with 2 of your closest mates discussing the myriad of weirdness the world presents you with."
Amazon Verified Purchaser Mr J Lenton
˃˃˃ "Kev and Steve serve up a treat in this book which is a pure collision of insightful observation and nonsense."
Amazon Verified Purchaser Richard Birch
˃˃˃ "The book is absolutely laugh out loud funny and most chapters have something relatable in them that provides a trip down memory lane."
Amazon Verified Purchaser Debbie Robinson
Scroll up and get your copy today!
Details
No features available.
Thank you for reading Business Game Changer Magazine
Articles like this demonstrate our goal to use quality content to empower our readers with the information they need to fulfil their potential, whilst facilitating meaningful connections across the globe. In order to achieve our goal we need the help of readers like you. Every contribution we receive helps us ensure that we can continue providing balanced, insightful analysis of the business developments and issues that matter most to our readers.   You can support us from as little as £1 a day.  The truth is that your contribution, no matter its size, makes an impact. Every penny helps.  We accept online donations through Paypal. You don't need to have a Paypal account to use Paypal's services.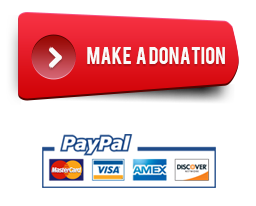 Kizzi Nkwocha is the editor of  Business Game Changer Magazine and publisher of  The UK Newspaper,  Money and Finance Magazine,  the net's fastest growing wealth creation publication. Kizzi Nkwocha is chair of The Ethical Publishers Association and co-chair of The Logistics Association.  Kizzi made his mark in the UK as a publicist, journalist and social media pioneer. As a widely respected and successful media consultant he has represented a diverse range of clients including the King of Uganda, and Amnesty International. Nkwocha has also become a well-known personality on both radio and television. He has been the focus of a Channel 4 documentary on publicity and has hosted his own talk show, London Line, on Sky TV. He has also produced and presented both radio and TV shows in Cyprus and Spain.