Fleur is a career marketer and entrepreneur. She has lived in as well as founded and owned businesses in both her native Australia and Hong Kong.
As the founder and principle of The Marketing Consulting Company (TMCC for short), Fleur has an innate understanding of the economics of business and the value of expert marketing and communications in every industry.
TMCC specialises in strategic marketing for eCommerce operators and includes a range of specialists in;
• Website design and development,
• Online marketing and promotion,
• eBay store design and promotion
• Social Media strategy and implementation
• Communications and copywriting
TMCC also works with selected SMEs on their marketing and communication strategies.
Fleur's passion is to simplify the marketing framework for every business with whom she works. She prides herself on speaking "fluent tech" as well as English and can therefore easily bridge the gap between the sometimes confusing disciplines of marketing technology & automation and common business practices.
With a history in product development, product sourcing, importing, wholesaling and retailing, it is not surprising that Fleur's business interests extend beyond strategic marketing consulting to two successful online stores of her own.

Thank you for reading Business Game Changer Magazine
Articles like this demonstrate our goal to use quality content to empower our readers with the information they need to fulfil their potential, whilst facilitating meaningful connections across the globe. In order to achieve our goal we need the help of readers like you. Every contribution we receive helps us ensure that we can continue providing balanced, insightful analysis of the business developments and issues that matter most to our readers.   You can support us from as little as £1 a day.  The truth is that your contribution, no matter its size, makes an impact. Every penny helps.  We accept online donations through Paypal. You don't need to have a Paypal account to use Paypal's services.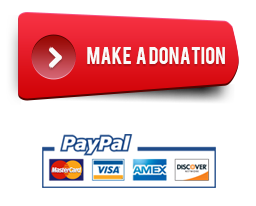 Kizzi Nkwocha is the editor of  Business Game Changer Magazine and publisher of  The UK Newspaper,  Money and Finance Magazine,  the net's fastest growing wealth creation publication. Kizzi Nkwocha is chair of The Ethical Publishers Association and co-chair of The Logistics Association.  Kizzi made his mark in the UK as a publicist, journalist and social media pioneer. As a widely respected and successful media consultant he has represented a diverse range of clients including the King of Uganda, and Amnesty International. Nkwocha has also become a well-known personality on both radio and television. He has been the focus of a Channel 4 documentary on publicity and has hosted his own talk show, London Line, on Sky TV. He has also produced and presented both radio and TV shows in Cyprus and Spain.