A Transformational Live Event for Entrepreneurs
May 19th – 21st, 2017 – London
Join the heart-centered & driven members from Project Positive Change for this revolutionary event, to learn their best-kept secrets to reaching and enticing a raving fan base.
Project Positive Change is a community of like-minded entrepreneurs, coaches, artists and healers. It is an international platform for visionaries who are ready to inspire, influence and be at the helm of our current positive global shift. 
Are you a heart-centered entrepreneur, ready to step into the possibilities of your business? Does your current business align with the visible force-to-be-reckoned-with that you know lives inside you?
During the event you'll discover:
Exclusive strategies to highlight your message to engage the perfect tribe
Dependable & easily implemented methods to call in your ideal clients
How visible authentically draws others to you
Why being uniquely YOU will open the door to genuine connections with your fans
Tools to empower you to stand in your strengths & deliver your message with charisma & confidenc
Join Us If:
Your Niche is elusive and you need to clarify and refine your message
Connecting with people waiting for your brilliance feels harder than it should be
Your "look" isn't serving you & you're craving flawless, cohesive brand messaging
You want to be part of a group of visionary entrepreneurs who "get" you
You're spending too much time trying to fit in or be like others and are smothering your unique talents and strengths in the process
Speakers include: Leigh Daniel of Project Positive Change; Sean Patrick of That Guy Who Loves The Universe; Tiffany Allen of Thoughts Become Outfits, and others
Find out more about the event here
Thank you for reading Business Game Changer Magazine
Articles like this demonstrate our goal to use quality content to empower our readers with the information they need to fulfil their potential, whilst facilitating meaningful connections across the globe. In order to achieve our goal we need the help of readers like you. Every contribution we receive helps us ensure that we can continue providing balanced, insightful analysis of the business developments and issues that matter most to our readers.   You can support us from as little as £1 a day.  The truth is that your contribution, no matter its size, makes an impact. Every penny helps.  We accept online donations through Paypal. You don't need to have a Paypal account to use Paypal's services.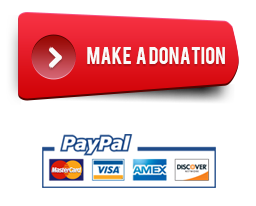 Kizzi Nkwocha is the editor of  Business Game Changer Magazine and publisher of  The UK Newspaper,  Money and Finance Magazine,  the net's fastest growing wealth creation publication. Kizzi Nkwocha is chair of The Ethical Publishers Association and co-chair of The Logistics Association.  Kizzi made his mark in the UK as a publicist, journalist and social media pioneer. As a widely respected and successful media consultant he has represented a diverse range of clients including the King of Uganda, and Amnesty International. Nkwocha has also become a well-known personality on both radio and television. He has been the focus of a Channel 4 documentary on publicity and has hosted his own talk show, London Line, on Sky TV. He has also produced and presented both radio and TV shows in Cyprus and Spain.