When you first start off in business there are more expenses and tasks you can put your finger to. You need to register the business, pay your accountant, pay lawyers to draft up contracts, design your website, logo and the list goes on.
In most cases this is often a very expensive process but it doesn't have to be if you put in some fundamental steps prior to the commencement of the process. Let's face it, at the start of any business every dollar counts. In fact, I would go as far as saying every cent counts.
The less you spend in setting up your business the more money you will have in promoting your business to bring in revenue which is the only thing that matters in business whether you are a start-up or established enterprise.
Too often I see entrepreneurs spend thousands of dollars in setting up their business only to have little or no money left to promote it. How do I know this? Well, I used to be one myself.
Early on in my entrepreneurial path, the very first couple of businesses I started I over-spent by getting an office because I thought it would be handy. I spent thousands of dollars on my website design because I wanted it to be perfect. I purchased unnecessary equipment/technology and the list goes on.
Of course I was not aware of this at the time, though I wish I had been.
It was around my 5th year in business that I decided to get a business mentor on board to help me fine-tune some of my skills in business. At this stage I had failed in my first four businesses and lost over half a million dollars.
As we sat down together diagnosing the various aspects of all the businesses I had started in the last four years there were several things that really stood out:
1) My lack of knowledge and understanding about the industries I entered;
2) An inability to keep to budget and therefore over-spend on unnecessary expenses especially at the start up stage;
As we continued to look deeper into the numbers it became clear that, even though my lack of market research was the main reason for my failures, at the same time I quickly learnt that I would have saved a lot of money if I didn't over-spend in the initial stages.
It was at that moment that I decided that, no matter what company I started, I would ensure it met two fundamental rules:
1) Market research is conducted
2) Expenses are kept low
By implementing these rules over the last few years, not only have I become more innovative and creative in terms of generating business, but I have also saved a lot of money on unnecessary expenditure.
Whilst there have been many strategies along the way, there has only been one which has stood out and proved to bring in the best rate of return on investment when compared to the rest. And that is:
Strategic partnerships
A strategic partner is a legal term that describes the relationship between two or more parties engaging into an agreement to work towards the same outcome, while joining or remaining separate parties.
If you study the corporate strategy of some of the biggest brands in the world today, you will see one thing they all have in common: the implementation of strategic alliances within their corporate strategy with key industry partners.
One example of this is Toshiba. In the early 1990s, Toshiba signed a co-production agreement for light bulb filaments with GE. After signing that deal, Toshiba continued their surge by creating strategic partners across their range of products with partners that included Apple Computers, Ericsson, IBM, Microsoft, Motorola, Samsung and Siemens.
As Mr. Sakaida, Toshiba's President and CEO said, "A single company cannot dominate any technology or business by itself".
Not too long ago, the world's largest social networking website, Facebook, entered into a partnership with software provider Skype that will offer its users the ability to have live free video chats with each other.
A deal such as this allows Facebook to gain new capabilities without having to build them from scratch. It helps Skype leverage massively through Facebook's existing 750 millions users, and provides both parties an increase in market share and dominance. The CEO of Skype, Tony Bates, commented: "This partnership will help us significantly in reaching our milestone and goal of one billion users."
But you don't have to be as big as Facebook, Toshiba or Skype to start creating strategic partnerships with other organisations in your industry. Any business, regardless of size, industry or age has the ability to start implementing this strategy.
Establishing a strategic partnership is not hard; in fact it's very easy once you understand the art and science of how it works. Before approaching other organisations to partner with, there are several aspects an organisation needs to assess and consider.
This is just a sample from a chapter in the amazing business start-up bible, How To Start A Business With Little Or No Cash. Available from Amazon.
Thank you for reading Business Game Changer Magazine
Articles like this demonstrate our goal to use quality content to empower our readers with the information they need to fulfil their potential, whilst facilitating meaningful connections across the globe. In order to achieve our goal we need the help of readers like you. Every contribution we receive helps us ensure that we can continue providing balanced, insightful analysis of the business developments and issues that matter most to our readers.   You can support us from as little as £1 a day.  The truth is that your contribution, no matter its size, makes an impact. Every penny helps.  We accept online donations through Paypal. You don't need to have a Paypal account to use Paypal's services.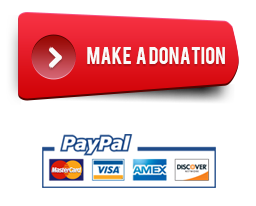 Kizzi Nkwocha is the editor of  Business Game Changer Magazine and publisher of  The UK Newspaper,  Money and Finance Magazine,  the net's fastest growing wealth creation publication. Kizzi Nkwocha is chair of The Ethical Publishers Association and co-chair of The Logistics Association.  Kizzi made his mark in the UK as a publicist, journalist and social media pioneer. As a widely respected and successful media consultant he has represented a diverse range of clients including the King of Uganda, and Amnesty International. Nkwocha has also become a well-known personality on both radio and television. He has been the focus of a Channel 4 documentary on publicity and has hosted his own talk show, London Line, on Sky TV. He has also produced and presented both radio and TV shows in Cyprus and Spain.