Social enterprises have become a force to be reckoned with, contributing £18.5bn to the UK economy and helping deliver a positive impact on a diverse group of communities.  For many entrepreneurs, it's very appealing to create a thriving business that makes enough money to support a paid team, at the same time investing in activities that benefit society.
Along with co-founders Jenni Parkinson, Gail Macleod and Hannah Dunster, I was motivated to start Soundcastle to facilitate music creation in communities, delivering workshops and supporting young musicians across the UK. After completing an MMus at the Guildhall School of Music & Drama, we set up Soundcastle as a social enterprise.  Starting isn't difficult but it's a challenge to keep the company running, finding ways to monetise the team's efforts to ensure the company can continue to deliver the projects to communities in need.  Soundcastle took part in the Creative Entrepreneurs programme, a business incubator run by the Guildhall and Cause4.  We learned on that programme what we needed to build a sustainable business and we now work with the likes of The British Museum (pictured), The Museum of London and CBeebies on innovative community projects.
So, if you're interested in starting a social enterprise, what are the key points that we learned that made our ambitions take shape?
Funding must be supported with sales income – as a social enterprise you will be eligible for funding and it's important to learn about how to apply for grants and bursaries which will help you develop your services and build the infrastructure you need. However, it's equally important to generate income from sales if you want to be self-sufficient.  Budget cuts to many government-funded programmes means it's difficult to maintain an organisation if you don't have another source of income.  There will be highs and lows, busy and quiet times, and you'll need a reliable cashflow to handle these.
Draw upon your own talents and values – your clients will choose your organisation because of you and the people you employ – they buy into the people as individuals. Stick to your principles, keep the quality high and bring in help as you need it.  You are the business and if you work with vulnerable communities, they need to have your commitment from the start through to the end of any project.
Find the best mentors – the four of us shared an ambition to start a social enterprise but at first our vision wasn't clear. Having the opportunity to take part in a business incubator introduced us to some inspiring mentors and forced us to be clear about the company's mission and strategy.  It gave us deadlines and external accountability.  If you're setting up any business it's great to get advice from people who have done it before.
Be business-savy – we want our social enterprise to be sustainable and impact a wide circle of people. To do that we need to be rigorous about our business practices.  That includes thoughtful planning, budgeting and the best use of resources. If you're working with partners use each of the skills you have wisely to build a strong multi-faceted team.  Equality doesn't mean everyone doing everything.  Once we realised that, we became a more efficient organisation.
Many enterprises impact society. But a social enterprise ensures that that impact is positive.  It's worthwhile and rewarding.  Get the right infrastructure and support in place and your social enterprise can have a very lasting effect on you and the world around you.
By Rachael Perrin, Director, Soundcastle
Thank you for reading Business Game Changer Magazine
Articles like this demonstrate our goal to use quality content to empower our readers with the information they need to fulfil their potential, whilst facilitating meaningful connections across the globe. In order to achieve our goal we need the help of readers like you. Every contribution we receive helps us ensure that we can continue providing balanced, insightful analysis of the business developments and issues that matter most to our readers.   You can support us from as little as £1 a day.  The truth is that your contribution, no matter its size, makes an impact. Every penny helps.  We accept online donations through Paypal. You don't need to have a Paypal account to use Paypal's services.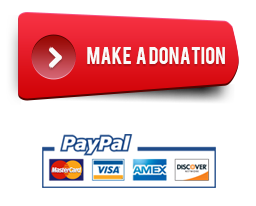 Kizzi Nkwocha is the editor of  Business Game Changer Magazine and publisher of  The UK Newspaper,  Money and Finance Magazine,  the net's fastest growing wealth creation publication. Kizzi Nkwocha is chair of The Ethical Publishers Association and co-chair of The Logistics Association.  Kizzi made his mark in the UK as a publicist, journalist and social media pioneer. As a widely respected and successful media consultant he has represented a diverse range of clients including the King of Uganda, and Amnesty International. Nkwocha has also become a well-known personality on both radio and television. He has been the focus of a Channel 4 documentary on publicity and has hosted his own talk show, London Line, on Sky TV. He has also produced and presented both radio and TV shows in Cyprus and Spain.