A common question from new coaching businesses is "how do I setup a website for my business?" A lot of coaches get in contact with me after they buy a new domain name for the business and wonder why they haven't instantly ended up on the infamous "page 1 of Google". This article uncovers the mystery behind websites and how to set one up from scratch.
Step 1. Get your domain name and hosting
We've written a post on this topic which explains how to do this.  In a nutshell, visit a provider like Crazy Domains and type in the domain that you want to purchase. Be aware that your domain name will need to be unique – if someone already has your business name then you'll find to find a variation. Common methods to vary include:
Using an acronym, e.g. instead of "The Web Warriors" for my business, I can try tww.com.au.
Shortening a word, e.g. webwarriors.com.au.
Adding a word to your business, e.g. webwarriorsgroup.com.au. A great word to add is something inspiring like "movement", e.g. thehealthmovement.com.au.
Once you've got your domain name, you'll want to host it somewhere. This is a sticking point for people that are new to websites. They often ask – "I've got a domain name – why don't I have a website yet?". The answer is this – you need to rent space on a computer somewhere in the world that will run your website and emails. This is what hosting is all about.
As soon as you have your hosting setup, you will want to point your domain name to the hosting. This is done through something called "DNS" settings. This means that when someone types in your domain, e.g. thewebwarriors.com.au, DNS tells your computer where your website is hosted. Your web browser then talks to your hosting to say "give me the website".
Step 2. Install software to run the website
Once you've got your hosting sorted you'll have access to something called "cPanel". This is the web interface that will allow you to install your website software. The software of choice is WordPress – used by around 80 million websites around the world.
To install WordPress, log into your cPanel and then look for the WordPress icon.
Be careful, it could sit under something called "Softaculous".
You will normally choose the default options for your WordPress installation.
Once this is installed, you will have a basic website. Try typing in the domain name to your browser and see what is shown. At the time of this writing, the default installation will show a picture of a pot plant.
Step 3. Pick a design (theme) for your website
Once you have the "default" website installed, you will want to change what the website looks like. This is known as the theme. There's tens of thousands of website themes out there, most of them are paid.
If you want a free option, just login to your website and jump to Appearance > Themes. WordPress lists a lot of themes. If you're just starting out with a basic website then the free themes might be sufficient. If you're after something more robust then go with a paid option. Some great paid themes can be found at Themeforest.
After you have selected a theme you will want to jump to the theme's options to brand the website for your business. This includes:
The name of the website;
Your logo;
Your fonts;
Your business colours.
Step 4. Add content to the site
Once you have completed setting up your theme you will want to add content. As a general rule, keep your content long, around 300-500 words per page and use "keywords" in the content. This helps Google to understand what your business is all about.
Content includes:
Web pages (like your home page, about us and contact us pages);
Blog posts (these help to get people to visit your website);
Images;
Videos;
Documents (like PDF documents);
Testimonials.
For a basic website, you will need:
A home page
A products / services page
An "About Us" page with what your business is all about
A Contact page with your business location, contact form and contact details.
A blog page with a listing of your blog posts.
An example of a basic website can be seen in the demo of our Online Presence package website.
Step 5. Test your website
Once you're happy with the content, then test the website. Testing will include:
Checking that all the links work, including links to your social media profiles;
Confirm that your contact form sends an email to you;
Make sure that the site looks great on mobile and tablet.
Get your friends / colleagues / close network to test the site.
Step 6. Make the website "live"
Spread the word through your networks that your website is up and running! If you've got a big network, then host a launch party!
Spreading the word can include telling people via:
Your social media profiles;
At networking events;
Via email to your customer and prospects database.
Pro tip: run a campaign at least 4-6 weeks before the site goes live to build up the hype for the website. This means that once it's live you'll have a load of people visiting straight away. This is especially important if you've got an online shop.
Step 7. Keep the site updated
A website is part of your marketing team. It needs attention and feedback.
We recommend running tools like Google Analytics and Inspeclet to learn how people are using your website and where it can improve.
Thank you for reading Business Game Changer Magazine
Articles like this demonstrate our goal to use quality content to empower our readers with the information they need to fulfil their potential, whilst facilitating meaningful connections across the globe. In order to achieve our goal we need the help of readers like you. Every contribution we receive helps us ensure that we can continue providing balanced, insightful analysis of the business developments and issues that matter most to our readers.   You can support us from as little as £1 a day.  The truth is that your contribution, no matter its size, makes an impact. Every penny helps.  We accept online donations through Paypal. You don't need to have a Paypal account to use Paypal's services.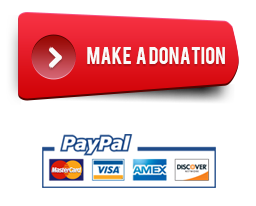 Australian-based entrepreneur John Hill is founder of The Web Warriors, a movement that is helping small business owners expand their business with a clever mix of strategy, a positive mind and technology.
John is a thought leader, business mentor and speaker and loves helping people live their passion through business.
John originally founded the Ultimate Life in early 2013 as a movement to help men heal the hurt of broken relationships and attract their dream partner. Since then, his clients have experienced an explosion in their business, prompting John to expand into his passion for business mentoring.
With a corporate background in website development and project management, John soon realised that his training and technology skills can be put to good use to help business owners understand how to use technology to grow.
His specialty is helping coaching and mentoring businesses to get more clients and wow their client's experience via their website.
In his free time, John spends time with his fiancée and son, keeps fit by participating in endurance sports events and keeps his fingers occupied by playing guitar.