If you're an entrepreneur or small business owner, you've likely had your fair share of poor performing suppliers. They promise one thing and deliver another. However, you should never settle for a supplier whose products or services are "just ok".
At the end of every year, you should review your suppliers' performance by asking questions such as:
Price – Are their products / services competitively and reasonably priced?
Quality – Does the quality of their product / service match the price?
Innovation – Are your suppliers actively trying to innovate their product / service to provide a better end-product for you?
Account Management – Is your supplier approachable, transparent and responsive when mistakes or requests are made?
If they're not up to standard with your expectations, it may be time to shop around for new suppliers. Here are 5 common suppliers that all small business owners should review yearly:
1.      Insurance Policy & Provider
When was the last time you read your insurance policy?
As your business continues to expand and you acquire new assets, move premises, hire more staff and such, your policy will need to be modified to ensure it's providing adequate cover. Whenever there's a significant change in your business, get in contact with your corporate insurance provider and request that they update your policy to reflect the changes.
You should re-assess your policy each and every year to ensure you're getting the best cover for the price you're paying. As technology is advancing, it's important that your business is adequately prepared and covered against cyber crimes, ensuring client information and confidential business data is protected.
2.      Internet & Phone Providers
With more businesses moving their operations online and to the cloud, reliable and fast internet is becoming a crucial part of business success. The devices offered by providers may also directly affect the way your business operates as more staff are accessing business data on location, requiring a quick and reliable connection.
Internet and phone providers are constantly releasing new specialised devices to improve the efficiency of your small business. At the end of the year, research providers and the offers they have available at that time. Remember, they want your business, so work this to your advantage by playing suppliers against each other to get the best product at the lowest price.
3.      Banking & Financial Services
Are you tired of your bank or financial services provider?
Do you think you could get a better deal elsewhere?
Banks and financial institutions are constantly offering new and unique deals for small business owners to entice them to switch over. While some may lead you into long-term contracts unknowingly, with proper research and understanding, you'll be able to use these deals to your advantage.
Make use of the special offers and deals banks offer as they can often provide huge benefits, especially for smaller businesses. However, before switching your business banking over to a new provider, make sure you understand all the steps and processes involved in such a substantial business move.
4.      Online Marketing Services
Marketing in the online world takes a lot of research, planning and constant analysis to get right. Keeping up with the latest trends and search engine algorithm changes is often too time-consuming for yourself as a business owner. Therefore, many businesses decide that investing in online marketing will provide a myriad of benefits to their business.
The biggest benefit of online marketing is that it is highly trackable. At the end of every year you should look back on the performance of your online marketing campaigns, as well as the level of service provided, and ask
Are you getting the expected results?
Have your online conversions increased year-on-year (YoY)?
Is your provider transparent and easily contactable?
5.      Office & Stationery Supplies
If your business purchases a substantial amount of office and stationery supplies, you may be able to get products at a cheaper price. Suppliers can often be negotiated on price depending on the size and frequency of your order.
At the end of every year, speak to old and new suppliers about the best prices they can offer on their products. For smaller businesses, you should be able to negotiate cost-saving deals such as free delivery. For medium-large businesses, you could request larger discounts for bulk purchases. Speak to key suppliers and pick the one that not only offers the lowest price, but also the best service.
Before you make the change to a new supplier, make sure you:
Revisit and read your current contract. There may be a clause in the contract that prevents you from moving or breaking the contract before a given time;
Consider all aspects of your business and how this change will affect each section;
Ensure making the switch will not cause much disruption to your business – e.g. Stock up before making the change to prepare for a potential delivery delay;
Research new potential suppliers and carefully review any contracts you may be required to sign.
Where possible, it's always a good idea to build a relationship with your supplier. Good relationships and smooth operation often result in better customer service and potential savings.
Author Bio
This article is written by Alex Hamilton, who recommends Bruce Insurance – Brokers specialising in corporate insurance solutions. You can catch Alex on Google+.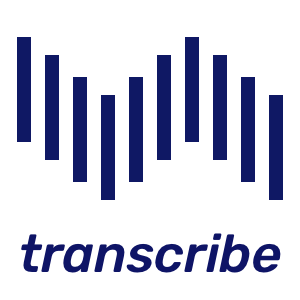 Alex works at White Chalk Road, and Online Marketing & SEO agency based in Australia. He is interested in the constant advancements and changes in online marketing. This includes Social Media Marketing, SEO, PPC and Remarketing.
He's often writing informative pieces on how to harness SEO, profitable business practises and smart business start-up ideas. He's also interested in how to potentially market in the future with trigger images, and devices such as Google home.