Big versus Small: Which is better? For me, this is always a hot topic, because I left the corporate world to focus on growth strategy for SMEs. I often find myself engaged in discussions on how companies of any size generate, propagate and scale innovation. Conclusions look somewhat familiar…
Big companies have the availability of resources, but they face the pressure of the quarterly results, and corporate processes can sometimes stifle innovation. In contrast, small companies can engage with great new ideas more easily, but struggle with getting expertise and how to scale up without sizeable investment.
It's always a good discussion. But I feel we are missing something.
Are we simply accepting the traditional 'rules' of the game? If you win in one way, do you automatically lose in another?  And what about the medium-sized companies? Are they forever doomed to be caught in the middle – beaten by the smalls or eaten by the bigs?
If you were a small company with big ambitions, how could you go about growth in a better way? Is it possible to get the best of all worlds?
I think the answer is 'Yes' if you take a step back and consider three simple truths.
Truth #1: Success isn't measured by what you own physically
Unless people have a burning ambition to build an empire, then success shouldn't be about size in terms of buildings, people or even product ranges. Success should be about growing, profitable revenue.
In effect, you could be a small business – let's say 10 people – and be astonishingly profitable without needing to add to your headcount or invest much at all in new equipment.
Truth #2: Success is often linked to being very good at one thing
Can you sum up what makes your business special in just a few words?
It's much better to do one thing exceptionally well, rather than being a mile wide and an inch deep.  Often it's helpful to get some outside expertise to help capture your USP (unique selling proposition) – and revisit this from time to time. Otherwise, it's very easy to lose focus and drift when you start to grow. Staying fairly small – in terms of your core team – can keep you focused on what you do best.
Truth #3: Other people are willing to handle 99% of the cost and risk of investing
Cash-flow is the lifeblood of smaller companies. But as you start to grow, there's the temptation to start owning things and employing lots of people on permanent contracts. Then you need a lease on a larger premises, bigger insurance, HR people, lots of IT and much more. This might feel good at first. But, in reality, you're narrowing your options for the future and increasing your liabilities.
Today, virtually every kind of service can now be purchased on a pay-as-you-go basis. And the list seems to be getting longer: office space, cars, people, telephony, IT hardware, software, hosted services, videoconferencing and more. Simply let other people invest in these things and make them brilliant. Just pick the best of them rather than trying to create them or own them. Then simply only pay for what you use, month by month, scaling up and down easily. That's optimum efficiency.
What will the small-big company of the future look like?
In the extreme, I suppose it might look like a large company in marketing and financial terms – a brand with a massive turnover, recognised within every home and business.
But behind the logo, it might simply be a handful of innovators and their intellectual property. They might not even own a desk between them. If they want to change direction by 180-degrees, they can – or they might set up other 'small-big' businesses on the side (which entrepreneurs love to do).
As a result, they combine that 'small company' innovative spirit and agility with those 'big company' resources and scalability.
Stefano Maifreni founder of Eggcelerate
Thank you for reading Business Game Changer Magazine
Articles like this demonstrate our goal to use quality content to empower our readers with the information they need to fulfil their potential, whilst facilitating meaningful connections across the globe. In order to achieve our goal we need the help of readers like you. Every contribution we receive helps us ensure that we can continue providing balanced, insightful analysis of the business developments and issues that matter most to our readers.   You can support us from as little as £1 a day.  The truth is that your contribution, no matter its size, makes an impact. Every penny helps.  We accept online donations through Paypal. You don't need to have a Paypal account to use Paypal's services.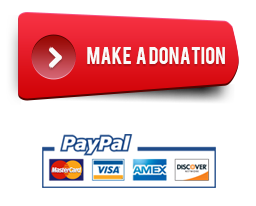 Kizzi Nkwocha is the editor of  Business Game Changer Magazine and publisher of  The UK Newspaper,  Money and Finance Magazine,  the net's fastest growing wealth creation publication. Kizzi Nkwocha is chair of The Ethical Publishers Association and co-chair of The Logistics Association.  Kizzi made his mark in the UK as a publicist, journalist and social media pioneer. As a widely respected and successful media consultant he has represented a diverse range of clients including the King of Uganda, and Amnesty International. Nkwocha has also become a well-known personality on both radio and television. He has been the focus of a Channel 4 documentary on publicity and has hosted his own talk show, London Line, on Sky TV. He has also produced and presented both radio and TV shows in Cyprus and Spain.