Kenneth Hafianyo is a 32-year old Ghanaian entrepreneur. He is the founder of Dzogbefa, an ethical fashion brand based in Ho, Volta Region, Ghana.
His passion? Batik or the art of dying fabrics with wax, a dying technique originally from Indonesia but also very common in West-Africa.
Dzogbefa has existed since 2015 but Kenneth's passion for colors and designs began long before that.
"When I was at school, I helped my schoolmates do their art homework. Sometimes they were ready to pay me for that! That's when I understood that art was going to help me in the future."
Ken spent half his childhood at school and half of his time working in the markets to pay his school fees.
When he completed high school, he was not able to study as he wished. He then held various minor jobs. After having worked for some years as a chef, a journalist, a DJ and an events manager, Kenneth finally decided to turn back to art.
As the local markets are full of imported fabrics, Kenneth fights passionately for the preservation of batik craft. He develops new ways of batik making and likes to share his skills. Hence, he trains groups of women from various villages and also young people from his town, Ho, a city of over 80 000 inhabitants in the South-Eastern part of Ghana.
Ken wants to prove that there are other prospects for local artisans other than expatriation to Europe. Among the dozens of young people he has trained in his district, four now work for Dzogbefa and three others have launched their own venture.
Dzogbefa workers work with organic cotton and second-hand clothing that they give a second life. They also reuse old car tires by making shoes with them. At the beginning, Dzogbefa used chemical dyes. However, Kenneth has started to experiment with natural dyes based on food waste. They now also use onion shells they pick up from the market, which gives the fabric a nice yellow-goldish color.
Currently, a crowdfunding campaign led by association Afrik'Arte is underway to support Dzogbefa.  Jolet van Kipshagen, a Dutch student who met Kenneth and the Dzogbefa team during an eco-tourism project in Ghana last year, is the president of the association. Afrik'Arte's mission is to support and promote entrepreneurial initiatives in Ghana and its first mission is to provide better working conditions at Dzogbefa's workshop. Hence, the campaign is aimed at providing  a water connection, an electrical circuit and a wastewater drainage system for Dzogbefa. This will help Dzogbefa increase production and social involvement in the community.
Kenneth has a dream : "To build an art academy where I can bring all art students, that are out of school but could not proceed to their education.  I would like to bring them all together and create a lot of things."  Kenneth is aware that his products should be sold beyond the Ghanaian borders if he wants to extend his business, but for now, having basic working conditions would be a great start.
Jolet van Kipshagen
The Dzogbefa crowdfunding project is supported by My Entrepreneur Magazine.
Here is the link to support the project : https://www.kisskissbankbank.com/fr/projects/une-mode-ethique-pour-un-developpement-local
Thank you for reading Business Game Changer Magazine
Articles like this demonstrate our goal to use quality content to empower our readers with the information they need to fulfil their potential, whilst facilitating meaningful connections across the globe. In order to achieve our goal we need the help of readers like you. Every contribution we receive helps us ensure that we can continue providing balanced, insightful analysis of the business developments and issues that matter most to our readers.   You can support us from as little as £1 a day.  The truth is that your contribution, no matter its size, makes an impact. Every penny helps.  We accept online donations through Paypal. You don't need to have a Paypal account to use Paypal's services.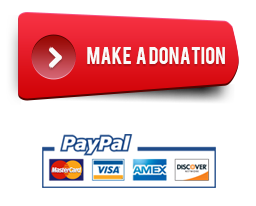 Kizzi Nkwocha is the editor of  Business Game Changer Magazine and publisher of  The UK Newspaper,  Money and Finance Magazine,  the net's fastest growing wealth creation publication. Kizzi Nkwocha is chair of The Ethical Publishers Association and co-chair of The Logistics Association.  Kizzi made his mark in the UK as a publicist, journalist and social media pioneer. As a widely respected and successful media consultant he has represented a diverse range of clients including the King of Uganda, and Amnesty International. Nkwocha has also become a well-known personality on both radio and television. He has been the focus of a Channel 4 documentary on publicity and has hosted his own talk show, London Line, on Sky TV. He has also produced and presented both radio and TV shows in Cyprus and Spain.