From her first foray into newspapers at 15, Annette Densham was hooked on sharing other people's stories.
A weaver of words and a hoarder of knowledge, Annette has written stories on forklifts to tax, theatre lights to sport, senior issues to health … she knows what makes news. With a 30 plus years in newspapers, magazines and corporate communications, Annette is a journo who uses her skills to help businesses connect with the world though storytelling, building solid brands and creating influential ripples.
As the Publicity Genie, she is a champion for small business and has been recognised with national and international business and PR awards especially for her Be Your Own Publicity Genie Program and Genie Lamp Three Wishes program.
She works with start ups and micro businesses – because everyone has stories worth sharing.
Nominee's three achievements
1. Giving back

As a small business, getting paid contracts and work is vital to my ongoing longevity however, I live by the law of reciprocity. What you give out, without expectation of return, often comes back tenfold. Many small businesses do not have the resources to hire someone to do their PR. I am a regular contributor to a number of online publications, sharing tips, and how tos to help people DIY PR (Smallville, Flying Solo, Qld Chamber of Commerce, This Woman Can, Inside Small Business). I am also active in Facebook business groups where I offer advice, free information and do regular Facebook webinars.

Volunteer – I believe a big part of my success has come from the time I give to public speaking without payment. At least four times a month, I will give my time at a networking gathering to deliver a talk on PR for small business. Unlike many other speakers, I never pitch a product at the end. I offer more of my time to give people one-on-one advice. Sometimes this evolves into work; often it doesn't. That is not why I do it. I do it because I have an expertise and skill many cannot afford to pay for. By giving this information freely, I feel I am contributing, in some part, to a business's success.

I started a MeetUp group – The Small Business Clinic to bring together local experts in a lunch setting to provide guidance and tips to others in business.

2. Mentoring
The Award-Winning Accelerator series. Partnering with branding specialist Lauren Clemett, we held a series of lunches over the past 12 months to showcase local small business award winners to inspire others to enter or nominate in business awards. From a PR perspective, an award is incredible third-party credibility and from a personal perspective, it is a wonderful confidence booster. So many of the women I work with are so humble and really struggle with promoting themselves. We have run three lunches with over 260 people attending plus five webinars. Last year, we mentored and assisted over 20 women to enter awards, of those, we took eight to New York to attend The Stevie Awards – Women in Business. Everyone who came on the trip won awards – we returned home with 37 out of 86 categories. Through the mentoring and support of this program, the women who came on the trip have gone on the secure highly sought after business contracts, media coverage and collaborations with other businesses.

3. Supporting women in business and small business
As cliché as this sounds, I am passionate about women in small business (I am one after all). PR is often a service that many in small business desire to work for them, however, many agencies charged large retainers making it out of reach.

My unique blend done for you services with a ladder of different cost centres gives women in business options. I have continued to work hard in this space for five years providing excellent advice and service and gaining great media wins for clients. I have ensured my prices stay low and this year won a gold award on the PR World Awards for my work in the small business space for Genie Lamp Three Wishes, with PR packages starting from $250 per month

For me, everyone has a story. That is the basis of my business. I work with people from all walks of life helping them find their story. It does not matter where they come from, who they are, what gender they identify with … I will help them share their magic because I am in the business of helping to inspire others through storytelling. However, working with women in business has been rewarding. So many women are reluctant to share their wins and achievements. Working with them to increase their confidence, expose their stories, I have been able to secure great coverage for my clients.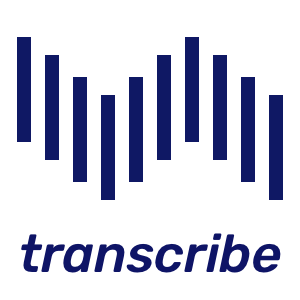 Kizzi Nkwocha is the editor of  Business Game Changer Magazine and publisher of  The UK Newspaper,  Money and Finance Magazine,  the net's fastest growing wealth creation publication. Kizzi Nkwocha is chair of The Ethical Publishers Association and co-chair of The Logistics Association.  Kizzi made his mark in the UK as a publicist, journalist and social media pioneer. As a widely respected and successful media consultant he has represented a diverse range of clients including the King of Uganda, and Amnesty International. Nkwocha has also become a well-known personality on both radio and television. He has been the focus of a Channel 4 documentary on publicity and has hosted his own talk show, London Line, on Sky TV. He has also produced and presented both radio and TV shows in Cyprus and Spain.