For
over 20 years, Lara has worked across TV, Radio and Press, and in PR and marketing roles with a strong focus on conservation and animal welfare issues.
Early in her career, Lara's regular appearances on Australian Children's TV shows Cheez TV, Saturday Disney and Totally Wild helped teach many children about wildlife and the environment in a fun and engaging way.
Since then, Lara has created and implemented many high profile corporate partnerships and behavioural change campaigns, and has been the Media Spokesperson / Ambassador for organisations including WWF, Planet Ark, Keep Australia Beautiful, The Orangutan Project and others in Australia and the UK.
In 2014 Lara embarked on a 25 day, 2000+km journey across Indonesia Borneo to raise awareness of the plight of the Orangutan, with her debut documentary The Trans Borneo Challenge airing nationally on Channel 9 in August 2015.
In the same year Lara founded Pooches at Play dog walking and minding, and has completed the Government Accredited Certificate III in Dog Behaviour & Training with the National Dog Trainers' Federation.
Most recently Lara created and now produces and co-hosts 'Pooches at Play' alongside Australian Logie Award Winner, Gyton Grantley which is now on to it's third series and airs nationally on Network TEN in Australia.
Lara also regularly appears on national TV and radio talking dog behaviour. Never far from her side is the cheeky 'Dynamite Darcy', who has embraced his canine co-host position at Pooches at Play with great gusto!
Nominee's three achievements
1. Started Pooches at Play in 2014 as a dog walking and minding local business, whilst completing a Cert III in Dog Training & Behaviour. In 2017, I turned this into a national TV Show and digital platform that airs on the TEN Network. In just 18 months, as Executive Producer and Co-Host, the business is turning over close to $1 million and is currently in production with our third series, which goes to air 1st September on TEN.
2. Ran a successful PR & Marketing Consultancy for over 15 years in the UK and Australia, with a focus on creative positive environmental and social change.
This included creating national media awareness campaigns for clients including Keep Australia Beautiful, Jane Goodall Foundation, Planet Ark, The Orangutan Project and many others – securing sponsorship and managing the national publicity initiatives for clients and campaigns. (More details can be provided of my work in this area).
Another key achievement during this time included heading up the launch of Australian environment group, Planet Ark, in the UK. For this I secured the sponsorship and support of the Direct Marketing Association UK (DMA) for the launch, and worked with both parties and the UK government to prevent the need for legislation around unsolicited direct mail. This was successful.
3. Co-developing the Planet Ark National Tree Day campaign and securing the sponsorship of Toyota Australia to launch the Planet Ark National Tree Day campaign – now in it's 25th year!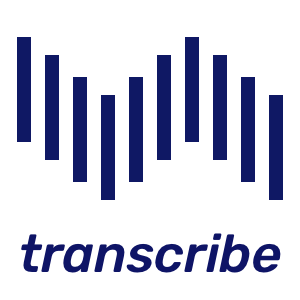 Kizzi Nkwocha is the editor of  Business Game Changer Magazine and publisher of  The UK Newspaper,  Money and Finance Magazine,  the net's fastest growing wealth creation publication. Kizzi Nkwocha is chair of The Ethical Publishers Association and co-chair of The Logistics Association.  Kizzi made his mark in the UK as a publicist, journalist and social media pioneer. As a widely respected and successful media consultant he has represented a diverse range of clients including the King of Uganda, and Amnesty International. Nkwocha has also become a well-known personality on both radio and television. He has been the focus of a Channel 4 documentary on publicity and has hosted his own talk show, London Line, on Sky TV. He has also produced and presented both radio and TV shows in Cyprus and Spain.