Nikki is the CEO and founder of Beaumont People and possesses 30 years recruitment industry experience.
Nikki's credentials are a mix of unparalleled industry achievements, a highly-tuned business acumen and market insight, combined with a level of personal care and human compassion.
Nikki founded Beaumont in 2001, and from the first day of operating, Nikki has run the business with an entrepreneurial spirit, an innovative, forward-thinking marketing approach and a personal touch, that makes Beaumont a genuine industry stand-out.
Key to Nikki's success has been the unfaltering investment she makes in her people. From guiding the careers of her team through personal mentoring & development, to providing industry-leading training programs, Nikki has crafted a work environment that is conducive to success – where her people are nurtured and motivated to achieve their personal best not only for the business, but as importantly, for themselves.
Nikki's leadership qualities are also key to her success: with genuine humility and compassion, hard-working pragmatism and a deep commitment to creating the best possible opportunities for candidates, clients, her staff and the industry, she has made an indelible impact on the Sydney recruitment market.
Nikki's industry achievements include the successful management of the Olympic Recruitment Centre, for the Sydney 2000 Olympic Games. One of the most complex recruitment projects in Sydney's history, Nikki and her team successfully sourced, engaged and deployed thousands of hires across a multitude of skills and job types in her contribution to the 'best Olympic Games of all time'.
Nikki's disciplined nature and drive shines through in her personal endeavours as well. From trekking to Everest Base Camp, to seeing in the new millennium driving a team of Huskies from Finland to the Russian border in sub-30c temperatures, Nikki's personal motivation is an inspiration to all around her.
Nikki is immensely passionate about the NFP sector. In June 2012, Nikki slept out for the 4th time as part of the Vinnies CEO Sleepout to raise much needed funds and awareness for Sydney's homeless. She is a CEO and industry leader with a very big heart.
Nominee's three achievements
In addition to successfully surviving the GFC without having to make one person redundant, Nikki has also bee recognised nationally with various awards including an Industry Lifetime Achievement awards in recognition for her contribution to the industry, winning the RSCA Corporate Social Responsibility Award in 2012 and receiving a nomination for Telstra Business Women of the Year Award in 2015.Nikki has also:
1. Pioneered the 'Recruitment and Selection Essentials' Workshop that has educated no less than 800 customers to date. The workshop was designed to provide new thinking, tips and practical advice to
businesses to impact their recruitment strategy and future hiring success. She has personally run over 50 workshops to-date, as well as trained others to run them within their sectors.

2. Established the LEAD NFP Mentoring Program which invests in aspiring leaders across the charity sector. It was established to enable charity leaders to enhance and build leadership awareness, capability and to help foster relationships across the charity sector

3. Has funded 160 Business and Candidates complimentary events to-date and continues to do so. These events give customers access to training & development and networking opportunities across leadership, wellness, recruitment and skill-specific areas. With the 'people' always being at the heart of how Beaumont People is run, Nikki saw this as an opportunity to build deeper relationships with customers and contribute to their career and personal growth.

She is a truly inspiration leader and beautiful person, looked up to by peers and staff.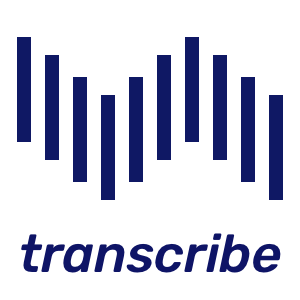 Kizzi Nkwocha is the editor of  Business Game Changer Magazine and publisher of  The UK Newspaper,  Money and Finance Magazine,  the net's fastest growing wealth creation publication. Kizzi Nkwocha is chair of The Ethical Publishers Association and co-chair of The Logistics Association.  Kizzi made his mark in the UK as a publicist, journalist and social media pioneer. As a widely respected and successful media consultant he has represented a diverse range of clients including the King of Uganda, and Amnesty International. Nkwocha has also become a well-known personality on both radio and television. He has been the focus of a Channel 4 documentary on publicity and has hosted his own talk show, London Line, on Sky TV. He has also produced and presented both radio and TV shows in Cyprus and Spain.