Dubbed "The Matchmaker" by Australian media, Sharon Melamed is the Founder of business matchmaking platform, Matchboard. Matchboard is a free-to-use platform where companies can enter their needs and find "right-fit" vendors of solutions to match.
This solves a universal problem Sharon calls "search engine blues", where people get frustrated and exhausted sifting through page after page of search results to find a supplier to fill a business need. In 2017, Westpac named Matchboard as one of Australia's top "200 Businesses of Tomorrow".
Prior to Matchboard, Sharon lived in San Francisco and New York for 10 years spearheading international sales for a Japanese customer service company which IPOed.
As an entrepreneur with a social conscience, Sharon founded the "Small Business for Small Charities" movement which provides pro bono marketing to a different not for profit every month. She is also passionate about inspiring the next generation of young female entrepreneurs and blogs frequently on LinkedIn, where she was awarded Powerprofile status.
Sharon holds a double honours degree from the University of Sydney. She speaks five languages and is also an accredited translator in Japanese and German.
Nominee's three achievements
1. Founder of an award-winning business matchmaking platform, Matchboard, named by Westpac as 1 of Australia's 200 Businesses of Tomorrow in 2017
2. Creator of the "Small Business for Small Charities" initiative providing pro bono marketing to a different not-for-profit each month
3. Named by LinkedIn as a Power Profile, having one of the 50 most visited profiles in Australia.
Thank you for reading Business Game Changer Magazine
Articles like this demonstrate our goal to use quality content to empower our readers with the information they need to fulfil their potential, whilst facilitating meaningful connections across the globe. In order to achieve our goal we need the help of readers like you. Every contribution we receive helps us ensure that we can continue providing balanced, insightful analysis of the business developments and issues that matter most to our readers.   You can support us from as little as £1 a day.  The truth is that your contribution, no matter its size, makes an impact. Every penny helps.  We accept online donations through Paypal. You don't need to have a Paypal account to use Paypal's services.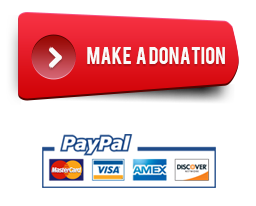 Kizzi Nkwocha is the editor of  Business Game Changer Magazine and publisher of  The UK Newspaper,  Money and Finance Magazine,  the net's fastest growing wealth creation publication. Kizzi Nkwocha is chair of The Ethical Publishers Association and co-chair of The Logistics Association.  Kizzi made his mark in the UK as a publicist, journalist and social media pioneer. As a widely respected and successful media consultant he has represented a diverse range of clients including the King of Uganda, and Amnesty International. Nkwocha has also become a well-known personality on both radio and television. He has been the focus of a Channel 4 documentary on publicity and has hosted his own talk show, London Line, on Sky TV. He has also produced and presented both radio and TV shows in Cyprus and Spain.