Peace Mitchell is a keynote speaker, author, CEO and co-founder of The Women's Business School, AusMumpreneur and Women will change the World TV. 
Peace is passionate about supporting women to reach their full personal potential and with a community of 70,000 followers has helped thousands of women achieve their dream of running a successful and profitable business and creating a life that works for them and their families.
Peace Mitchell and her sister Katy Garner co-founded AusMumpreneur in 2009 creating Australia's #1 community for mothers in business and co-founded The Women's Business School in 2016 to provide entrepreneurial education for women globally.  
Nominee's three achievements
1. ADVOCACY
Passionate about supporting women, Peace has worked in advocacy with all levels of government to create change. Peace has been instrumental in being a voice for women by changing local government legislation to create more inclusive town-planning at a local level, calling for a national conversation on women entrepreneurs at a Federal level and partnering with the Queensland state Government to provide $1 million in grants for small business owners at state level.
2. EDUCATION
Investing in women is the most powerful way to change the world and it's this philosophy which has driven Peace's vision to create a global business school for women. In just 2 years the Women's Business School has seen 200 women graduate, created partnerships with global brands including World Pulse, Emerging Women and Tererai Trent International and school alumni have won awards, received investor funding, been invited to speak internationally and taken their brands to global markets.
3. ACTIVISM
In working with thousands of Australian women entrepreneurs over the past 9 years Peace has discovered a surprising trend. Women aren't starting businesses just to make money – they're starting businesses to create change. In 2018 women led businesses are far more likely to be focused on helping people, creating a more sustainable environment and making the world a better place in their own unique, beautiful and creative way. What if we could inspire people everywhere to change the world in their own small way? This was the inspiration for Women will change the world TV a weekly Facebook Live show focused on inspiring purpose, innovation and everyday activism with special guests from Australia and internationally who are working to make a difference.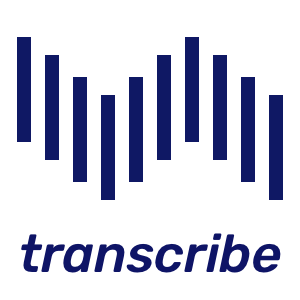 Kizzi Nkwocha is the editor of  Business Game Changer Magazine and publisher of  The UK Newspaper,  Money and Finance Magazine,  the net's fastest growing wealth creation publication. Kizzi Nkwocha is chair of The Ethical Publishers Association and co-chair of The Logistics Association.  Kizzi made his mark in the UK as a publicist, journalist and social media pioneer. As a widely respected and successful media consultant he has represented a diverse range of clients including the King of Uganda, and Amnesty International. Nkwocha has also become a well-known personality on both radio and television. He has been the focus of a Channel 4 documentary on publicity and has hosted his own talk show, London Line, on Sky TV. He has also produced and presented both radio and TV shows in Cyprus and Spain.