The very nature of being an entrepreneur and an innovator means that you fully embrace ambiguity and are comfortable with being challenged regularly. Choosing this career path is completely irrational because the odds of succeeding are dismal, but most succeed because of their unwavering belief, laser focus on delivering and persistence.
Starting a company, or managing a company through a period of transition and growth, can be a riveting roller coaster of emotions with tremendous highs and at times, difficult lows. But despite the challenges, many women have risen to become leaders and influential figures in their respective areas. My Entrepreneur Magazine recognizes and celebrates the outstanding contribution made by individual Australian women to their businesses and, in many cases, their local communities.
The 10 female Australian business leaders nominated by My Entrepreneur Magazine are of different ages, social backgrounds and industries. However, the one common thread which unites them is that they dared to believe. And, in believing, they made the seemingly impossible a reality.
Stella Petrou Concha
Co-Founder, CEO and driving force behind the fast growing brand Reo Group, Stella Petrou Concha's mission is to elevate human potential by working with executives to deliver value for their organisations through leadership, strategy and vision.
Initially starting a career in medicine, she quickly realised that the healthcare sector was not her true passion and found a strong alignment in the recruitment and management consulting industry. Upon discovering her passion, Stella founded Reo Group in her late twenties, a BRW Fast 100 company. In its 9 years of business Reo Group has won many industry awards.
Nikki Beaumont
Nikki is the CEO and founder of Beaumont People and possesses 30 years recruitment industry experience.
Nikki's credentials are a mix of unparalleled industry achievements, a highly-tuned business acumen and market insight, combined with a level of personal care and human compassion.
Nikki founded Beaumont in 2001, and from the first day of operating, Nikki has run the business with an entrepreneurial spirit, an innovative, forward-thinking marketing approach and a personal touch, that makes Beaumont a genuine industry stand-out.
Katja Forbes
Katja Forbes is an Australian pioneer in the concept of experience design. She founded syfte, a specialist business in research and experience design in 2012, and is at the forefront of innovation for experience design and all of its components – research, software and service/experience design.
Katja is proud to have been selected as  International Director on the Interaction Design Association Board (IXDA). She is also a co-founding member and Local Leader of Sydney's IXDA's chapter. Together with Joe Ortenzi, she has built a community of over 1600 designers in Sydney, providing them with learning opportunities via lecture based meetups that draw a crowd of 150 people each time, a mentoring program and workshops.
Annette Densham
From her first foray into newspapers at 15, Annette Densham was hooked on sharing other people's stories.
A weaver of words and a hoarder of knowledge, Annette has written stories on forklifts to tax, theatre lights to sport, senior issues to health … she knows what makes news. With a 30 plus years in newspapers, magazines and corporate communications, Annette is a journo who uses her skills to help businesses connect with the world though storytelling, building solid brands and creating influential ripples.
Jacqui Bull
Jacqui Bull is the co-founder of Sidekicker. Since founding the company in 2012 at only 22, Jacqui has endeavored to build a company that gives workers greater control and ownership of their work, and businesses greater flexibility and transparency in their staffing.
In 2014 Jacqui moved to Sydney to launch Sidekicker in NSW, where she spent two years building up both the supply and demand sides of the business.
Sharon Melamed
Dubbed "The Matchmaker" by Australian media, Sharon Melamed is the Founder of business matchmaking platform, Matchboard. Matchboard is a free-to-use platform where companies can enter their needs and find "right-fit" vendors of solutions to match.
This solves a universal problem Sharon calls "search engine blues", where people get frustrated and exhausted sifting through page after page of search results to find a supplier to fill a business need. In 2017, Westpac named Matchboard as one of Australia's top "200 Businesses of Tomorrow".
Dr. Vesna Grubacevic
Dr. Vesna Grubacevic is driven by making a profound difference and has dedicated her life to empowering others. She is the founder of multi award-winning company Qt, is a Performance Transformation Expert®, an internationally recognised and Certified NLP and Hypnotherapy Trainer, and Qt respecti ® Creator and Trainer.
She is the author of Stop Sabotaging Your Confidence (Amazon best-selling and celebrity gifted book), co-author of Game Changers: Innovation in Business, a sought-after speaker, multi award winner, innovator and media commentator.
Peace Mitchell
Peace Mitchell is a keynote speaker, author, CEO and co-founder of The Women's Business School, AusMumpreneur and Women will change the World TV.
Peace is passionate about supporting women to reach their full personal potential and with a community of 70,000 followers has helped thousands of women achieve their dream of running a successful and profitable business and creating a life that works for them and their families.
Lara Shannon
For
over 20 years, Lara has worked across TV, Radio and Press, and in PR and marketing roles with a strong focus on conservation and animal welfare issues.
Early in her career, Lara's regular appearances on Australian Children's TV shows Cheez TV, Saturday Disney and Totally Wild helped teach many children about wildlife and the environment in a fun and engaging way.
Since then, Lara has created and implemented many high profile corporate partnerships and behavioural change campaigns, and has been the Media
Spokesperson / Ambassador for
organisations including WWF, Planet Ark, Keep Australia Beautiful, The
Orangutan
Project and others in Australia and the UK.
Read More.
Ludwina Dautovic
The Room Xchange is a new mid to long-term accommodation platform connecting stressed, busy households with a spare bedroom with Guests who are willing to give a couple of hours of help around the house each day, in Xchange for food and accommodation.
The Host provides the space; the Guest provides their time. The Host gets some time back and the Guest dramatically cuts their cost of living.
It's a new way of living through collaborative consumption. With 7 million spare bedrooms in Australia we have the existing infrastructure to start changing the way people live, by utilising underused resources.
Ludwina Dautovic is the brainchild behind The Room Xchange and is passionately working with businesses and communities to help make an impact in some of society's key challenges, such as: housing affordability, limited affordable long term rentals, increasing ageing population, high cost of childcare and affordable university housing. All these issues are contributing to time-poor, stressed out households and a generation of young adults with little options for affordable living.  Read More.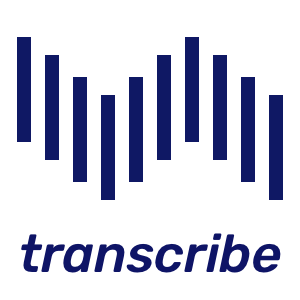 Kizzi Nkwocha is the editor of  Business Game Changer Magazine and publisher of  The UK Newspaper,  Money and Finance Magazine,  the net's fastest growing wealth creation publication. Kizzi Nkwocha is chair of The Ethical Publishers Association and co-chair of The Logistics Association.  Kizzi made his mark in the UK as a publicist, journalist and social media pioneer. As a widely respected and successful media consultant he has represented a diverse range of clients including the King of Uganda, and Amnesty International. Nkwocha has also become a well-known personality on both radio and television. He has been the focus of a Channel 4 documentary on publicity and has hosted his own talk show, London Line, on Sky TV. He has also produced and presented both radio and TV shows in Cyprus and Spain.