Corporates and business have long been at the forefront of doing good deeds and giving back, be it as part of a cleverly designed marketing campaign or to simply align their brand with their CSR (corporate social responsibility) obligation.
Yet, when it comes to actually presenting or living out a sentiment of making a difference, these efforts are all too often limited to a 'feel good' or persuasive positioning strategy rather than an ongoing commitment of actually caring about the world around us.
I had the pleasure of interviewing the founder of the Buy1Give1 (B1G1) initiative which has made global inroads ever since its inception in 2007. Masami Sato and her collaborator Paul Dunn are making a few stops in the UK as part of the Global Impact Tour 2018-2019.
What sets this truly socially responsible concept apart from the usual outreach to good causes is that it actually funnels funds in its entirety to the people most in need, and best of all it delivers 100% of the designated funds to the projects at hand.
Little did I know, although I had heard about the B1G1 movement some years back, that over the past decade they have actually brought over 160 Million impacts to some of the most in need across the UK, Asia, South America, Australia, Africa and the US.
Think clean drinking water, education, books, and hygiene for young women in Africa, eye sight, micro-loans, farming support such as goats, tools and crop seeds; meals for the homeless, and a host of other amazingly impactful causes. The Australian-born initiative has literally impacted millions of people on the back of just a few small businesses. The movement has even led to preparing and delivering nutritious meals to residents of Gloucestershire living in poverty among many other causes.
No, we are not talking about the major impact some of our country's largest businesses and corporation could have as part of their CSR, this has solely been done simply by gaining commitment from around 2,500 small and micro businesses in the UK and abroad. When we realise that feeding the homeless from as little as 11 cents a meal or that clean and safe drinking water to a child can be made possible from just 1 cent, it is not hard to see why the B1G1 Business for Good movement has gained such an immense following.
Founder Masami Sato had a calling early on which drove her to further explore the world at early age. After travelling to 30 countries, she realised the key to her happiness was to give to the less fortunate. More importantly, learning how the almost crazy idea from a decade ago has meanwhile has grown into a global movement that has changed countless lives, is even more ground-breaking. And, it seems to gain more and more support from individuals and small businesses on a daily basis.
For those that have joined the B1G1 movement it has been the most rewarding and worthwhile step, both by making a difference externally and internally too. By attributing even just the smallest amounts from every transaction in their business through B1G1, lives are being changed.
It took me a moment to really understand the way this works, but once I did, it was a no-brainer of how to make a real difference to many lives without effectively reducing margins. The ease and simplicity with which each one of us can add true social and environmental responsibility to our every financial transaction is mind-blowing and at the same time it is a way in which businesses can elevate themselves to greater company culture with a lasting impact.
For some, like the  AVN Picktree Chartered Accountants in Farnham, southwest London, they have grown a solid work culture and team spirit on the back of partnering with B1G1, which has resulted in extensive on-boarding of new clients who not only want to save taxes, but want to have a greater impact by default so to say. This speaks for how B1G1 is not at all about reducing profits, but about increasing the difference and legacy we all can create in our daily lives and our businesses.
Masami explains how breaking everything down to just a few cents on every transaction changes the trajectory of some of the most disadvantaged lives – globally.
"It is not at all like a donation or feel-good campaign to be rolled out as a clever marketing ploy, but to actually pay it forward in very small ways that has a major impact. Children that can get access to food, drinking water or education because of B1G1 or the many women and families that experience generational change due to this initiative stands testament to the impact we can have."
"It is not at all like the usual donation we may choose to make to a charity, it is about giving wholeheartedly in ways that changes lives for years and generations to come," Sato explains.
Other than cities in the UK, The Global Impact Tour is spanning across Asia, Australia and New Zealand and in the US in 2019. B1G1 Chairman and renowned business mentor, speaker and best-selling author Paul Dunn joins multiple TEDx speaker and double bestselling author Masami Sato on stage to further spread the concept.
London is about to host the disruptive pair for their presentation on Tuesday the 4th of December at The Bloomsbury Hotel, where an open invitation is extended to business owners to learn about and join the B1G1 social enterprise. The Global Impact Tour will also see the two founders make stops in Manchester and Edinburgh on the 5th and 6th of December 2018. With North America in line early in the New Year, the duo will be appearing in Miami and going through Madison, N.Y.C. and Houston from the 4th to the 8th of February 2019.
If extending the impact of your business has been on your mind or making a difference in the world through giving back or creating a legacy is part of boosting your company's morale, then attending this event is really a must.
Under the motto of the 'Power of the Small', B1G1 has already impacted more than 2,500 businesses from 43 countries and have made 160+ million impacts. It has triggered businesses from all 4 corners to join the movement and allowed these to grow while making a big difference in the world. Once you understand why the B1G1 movement has had such a major impact for both, you will surely look at business and giving back in a completely different way.
More information can be found at  www.b1g1.com/impactworldtour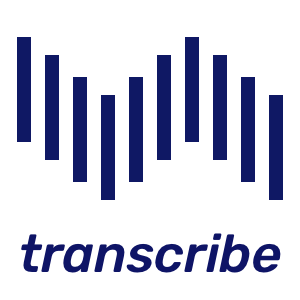 Erik Bigalk is a Business Solutionist, serial entrepreneur, an internationally published writer and keynote speaker, quantum coach and founder/CEO of Smart Solutions, a brand communications firm based in Melbourne Australia.