The internet has a lot to answer for. As consumers it's made us more social and more isolated; it's given us greater shopping power and spoilt us for choice; and, not to sound trite, but it's opened up a world of possibilities. But it's also changed how businesses operate. It's spurred globalisation, created vast opportunities for new products and solutions, and has made doing business that much easier. What it also means is that in a business to business (B2B) environment customer behaviour and buying decisions have also been influenced.
In today's B2B buying journey, that is researching, choosing and purchasing a product or solution, two-thirds of it happens online, according to Sirius Decisions, before your prospects even think of speaking to an actual sales person. We've moved on significantly from a brochure culture; you know that your own behaviour as a consumer is a lot different from what it once was. Take booking a holiday as an example; no time-consuming and restrictive visits to travel agents. You hop onto a booking site or hotel / flight aggregator, choose your best options, compare them, read the reviews and then make a decision.
Information empowers buyers
The same is true when it comes to B2B purchases. We've moved away from requesting a brochure, picking up the phone and requesting a face-to-face sales visit. Regardless of what you're looking for, the internet is the first port of call. And there's a wealth of information out there to digest and shape the decision-making process. There's a growing world of social channels, review sites and ways to build your knowledge — whether that's talking to colleagues and peers on Twitter or LinkedIn, asking questions about other organisations' experiences, or watching videos of the products or solutions in action.
If you're a B2B marketing team or marketing manager, this means that you need to be able to engage with your prospective customers at a much earlier stage of the buying cycle and, even more importantly, do so with the right messages. Add to this you're also facing pressure from sales and the rest of the business to contribute more directly to hitting the numbers targets of the business through: producing higher quality leads, converting more of these leads, and essentially doing more for less cost and in less time.
Marketing with impact
Taking a step back, independent of the influence of the online environment, marketing as a discipline has been evolving too. A case in point is the prevalent use of account-based approaches. Account-based marketing (ABM) is a strategy that helps marketers co-ordinate and combine all their outbound (emails, telemarking, advertising) and inbound (blogs, eBooks, videos) efforts into an integrated plan. It also, as the name suggests, focuses on your key accounts, individuals or organisations, which allows you to better focus your resources and deliver personalised content to them as part of your campaign.
Of course, this approach isn't without its challenges.
To make ABM work, marketers need rich data insight which helps them identify the section of their target market that is actively looking to buy a specific solution. In real terms, only about 2-5% of their target market is actually on this buying journey.
This means if marketers can focus their resources on this proportion, then their efforts will be better spent. The question though, is how?
Boosting efficiency with the right data
Enter behaviour-based marketing or BBM. BBM can strengthen ABM campaigns and ultimately improve marketing teams' return on investment. BBM is a qualitative approach that is based on buying intent data, that is all those signals buyers give off as they research different products. This includes what they are looking for, who they are talking to about it, what they are looking at, and where they are looking.
Importantly, this approach identifies and collates these signals based on keywords across tens of thousands of websites, forums and in downloaded collateral. The intent aspect comes from understanding all these online activities. And the insights that are gleaned transform the quality of leads generated. In a nutshell, BBM enables marketers to get more personal, more targeted.
BBM is all about data. As a result, it's not a manual process, but is implemented with the use of technology. That's not a surprise considering within the next year every person on the planet is likely to generate 1.7MB of data every second.
Using a technology platform that combines and analyses a variety of data sources, which scales to your needs over time, you can understand where your customers are in their buying or decision-making process. As I mentioned, the behaviour insight is generated from all your prospective customers' online activities, and you can study this in real-time to identify which of these organisations is actually looking to buy something. Once you've done this, you can target them with greater accuracy using content, messaging and the right collateral to appeal to them. It's all about targeting the right potential customers, at the right time, with the right messaging — and it's approaches like BBM that help you do it.
Conclusion
Behaviour-based marketing can play a key role in making your business more competitive, giving you the tools to understand the market and the rhythms of the buying journey. When it comes to launching and maintaining a successful account-based marketing approach, sales and marketing are now following a more aligned approach to lead generation. How can organisations place data analytics at the core of their business decision making? By using the right technology, such as behaviour-based marketing.
Jon Clarke
About the author
Jon Clarke is a business marketing strategist with more than 20 years of experience in sales, B2B marketing and business strategy. He has worked with brands such as Pitney Bowes, Zebra Technologies and Nokia, helping them to transform how they deliver marketing using next-generation marketing and advertising technology fuelled by data.
In 2015 Jon led the transformation of Cyance from B2B demand generation agency into the successful global SaaS business it is today. Supported by a team of experienced and knowledgeable staff, Cyance's flagship data platform, Nexus, helps marketers drive highly successful and cost-effective marketing campaigns that shorten buying cycles and improve conversion rates.
About Cyance
Cyance is a fast-growth SaaS company that has undergone rapid transformation over the past few years. Established in 2007 as a marketing lead generation agency, the company found success across a variety of sectors. However, as business-to-business (B2B) marketing evolved and the buying journey and buying behaviour changed, CEO Jon Clarke recognised an opportunity for taking the organisation into unchartered, but highly rewarding waters. In 2015, Cyance transformed its offering, culture and proposition, emerging as a SaaS business with an eye on the future and a pioneering mindset.
The company developed Nexus, a behaviour-based marketing platform, that enables users to identify and engage with the right prospects, at the right time, with the right messaging. Importantly, the platform helps businesses transform their data, predict buying behaviour and accelerate their sales and marketing ROI with its next generation machine-learning technology and unrivalled ecosystem of global data sources.
Nexus, detects the digital footprints that businesses are leaving online. By tracking this online behaviour from 150 million+ global organisations, Nexus helps organisations pinpoint where businesses are in an active buying journey and what makes their customers, prospects and competitors tick, with laser precision. It provides actionable insights that enable organisations to prioritise their marketing and sales efforts and spend their budget where they're most likely to generate the best return on their investment.
Cyance is focused on developing the functionality of Nexus to bring additional value to its customers. The company has undergone a period of rapid talent acquisition, including bolstering its board with a new non-executive chairman, to support its growth strategies and expansion into new international markets.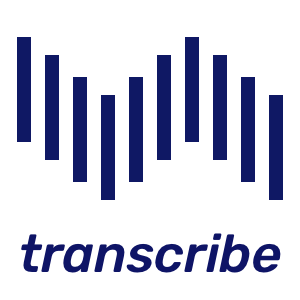 Kizzi Nkwocha is the editor of  Business Game Changer Magazine and publisher of  The UK Newspaper,  Money and Finance Magazine,  the net's fastest growing wealth creation publication. Kizzi Nkwocha is chair of The Ethical Publishers Association and co-chair of The Logistics Association.  Kizzi made his mark in the UK as a publicist, journalist and social media pioneer. As a widely respected and successful media consultant he has represented a diverse range of clients including the King of Uganda, and Amnesty International. Nkwocha has also become a well-known personality on both radio and television. He has been the focus of a Channel 4 documentary on publicity and has hosted his own talk show, London Line, on Sky TV. He has also produced and presented both radio and TV shows in Cyprus and Spain.