Cosmetic surgery continues to grow in popularity year on year. Using developing technology and innovative treatment, surgeons are now able to offer a much wider range of treatments with shorter down time and more natural-looking results.
The biggest 2019 cosmetic trends are all based around these new treatments or 'tweakments', which mostly consist of non-surgical alternatives to full plastic surgery with a focus on corrective or preventative treatment.
72% of facial plastic surgeons have seen an increase in patients under 30 and 49% of under 45s are likely to consider treatment. The AAFPRS (American Association of Facial Plastic and Reconstructive Surgery) have put this down to a rise in 'prejuvination' procedures and non-invasive techniques which see patients experiencing recovery times of a few hours over a few weeks.
Many of these treatments are seeing a combined interest from men and women, which could be down to their corrective nature and perception as natural-looking remedies.
We've tracked some of the most notable surgery trends through online interest, including instagram hashtags and Google trends from across the US and the UK.
Instagram cosmetic surgery trends
 The non-surgical nose job
On Instagram, some of the more common cosmetic trends include the non-surgical nose job (#nonsurgicalnosejob has over 51k posts as of right now). These can include focused fillers like Juvederm to fill the bridge of the nose or lift the tip. Procedures can be done in 10-15 minutes and patients can return to normal life pretty much instantly.
Many surgeons also offer ultrasonic rhino-sculpture, using ultrasonic energy to shape the nose more accurately than with traditional rhinoplasty. This strategy takes less of a toll on patients, reducing soft tissue damage and bringing recovery time down to two weeks.
Jawline enhancements
In the UK, jawline surgery as part of a package is becoming increasingly popular, with some companies offering a 'Kim K' package of jawline, cheeks and chin. #jawlinefiller (42.8k posts) is also filled with procedures being undertaken by men due to a rise in popularity of classic masculine features.
One of our most popular pages from the last three months is our dermal fillers page. These fillers can be used in many different places on the body, including the nose and jawline.
Plastic surgery on Google trends
Teeth in Turkey
Ever-popular veneer procedures show interesting trends in the UK and US. In the UK, a search term that keeps cropping up is 'veneers in Turkey', hitting 400 average monthly searches, even though some experts have suggested that cosmetic surgery tourism will decline in the next year as consumers take into account the risk compared with the cost.
In the US, a popular related search is 'Cardi B before veneers' with over 50 monthly searches. One search result on the first page shows that Cardi B's dentist has tripled her business thanks to the rapper.
The power of social media
Social media will drive cosmetic surgery trends over the next year as patients strive to emulate what they see in filters. Using 'tweakments' to reach this goal will without a doubt be one of the biggest cosmetic surgery trends in 2019 as more and more under 45's go under the needle.
This research has been conducted by Damon Culbert from Swann Beauty UK. Swann Beauty have been aesthetic nursing practitioners for over 10 years. Damon has previously written on topics around life sciences and the cosmetic industry for a variety of publications.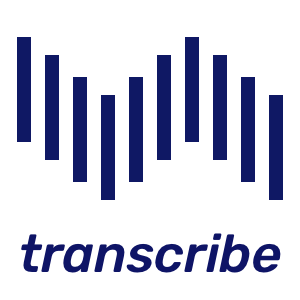 Kizzi Nkwocha is the editor of  Business Game Changer Magazine and publisher of  The UK Newspaper,  Money and Finance Magazine,  the net's fastest growing wealth creation publication. Kizzi Nkwocha is chair of The Ethical Publishers Association and co-chair of The Logistics Association.  Kizzi made his mark in the UK as a publicist, journalist and social media pioneer. As a widely respected and successful media consultant he has represented a diverse range of clients including the King of Uganda, and Amnesty International. Nkwocha has also become a well-known personality on both radio and television. He has been the focus of a Channel 4 documentary on publicity and has hosted his own talk show, London Line, on Sky TV. He has also produced and presented both radio and TV shows in Cyprus and Spain.