One of the most incredible things about the internet is that it allows creatives to build and engage directly with fans. Yet, the current 'age of free content' is making it harder than ever to earn money through creativity, except through ever more intrusive advertising.
However, content creators are much more interested in how to monetise quality content that their fans love than bombarding them with advertising. One way to do so is to compile your best content into a book. Book sales, alongside other connected content can create multiple income streams.
Here are my top tips for monetising your followers through publishing a book.
1) Write for you and your followers
Writing great content that your followers love is what you do, but when it comes to book writing, you'll need to select a specific theme or story. Most content creators build their following by offering something that mainstream publications missed. So, a good place to start may be to ask what your followers get from you that they don't get elsewhere.
You should also write something you genuinely care about. This will help you to stay motivated, while supporting your brand and engaging your fans. You could even consult them by running a poll, or having them crowdsource your book idea.
2) Crowdfund your book
If you have a large and engaged crowd of followers, then crowdfunding your book seems a no-brainer. It not only allows you to retain complete creative control over your work, which will in-turn appeal to your followers, but also gives you a chance to engage your audience throughout the publishing journey.
Crowdfunding also means you can sell additional experiences and merch during your campaign. For example, video games influencer, Dan Hardcastle, raised over £300k via crowdfunding for his book, Fuck Yeah, Video Games, on Unbound.
80% of this money *around £250k) came from selling additional rewards ‒ such as unique experiences, exclusive illustrations and personalised videos.
3) Be creative with what you offer
There's a simple rule to follow when offering rewards to followers: the more creative the offering, the greater the value. And make sure what you offer is authentic to who you are and what you create.
Never has this been so aptly demonstrated than with popular YouTube comedian, Stuart Ashen, when he offered a 'box of mystery tat' as part of his crowdfunding campaign for his book Attack of the Flickering Skeletons. He sold three boxes of tat at £250 a piece, each one containing unique objects his fans would recognise and value.
4) Engage your superfans
You're bound to have a select few avid supporters who will pay a significant premium for exclusive access to you or your ideas; something traditional publishing cannot capitalise on.
Dan Hardcastle created a reward level at £2,500, which allowed a supporter to choose the video game for an entire chapter of his book. Beyond the financial reward, it demonstrated his accessibility and creativity, which grabbed his followers' attention.
Your die-hard supporters want the opportunity to have something unique. So what can you offer them that's unique to you? You don't need to offer expensive objects – just giving them privileged access will be much more valuable to them.
Many people are building big follower bases and publishing is just one of the industries with the potential to embrace this new paradigm. Just make sure you have creative control of the book you write – you owe that to your fans.
Have you discovered a way to build a career through monetising your audience? I'd love to hear how you've done it.
By Dan Kieran
ABOUT THE AUTHOR
Dan Kieran is the co-founder and CEO of Unbound, a crowdfunding publisher that combines data science and an award-winning publishing brand with an online marketplace. Unbound has now developed a machine learning algorithm that helps us to predict, with a high degree of accuracy, how much a book is likely to raise before an author crowdfunds it.
Readers pre-order books through pledging, Unbound publishes and sells them, giving authors a 50/50 profit split and access to an engaged community.
The publisher's 200k users from 195 countries have pledged £7m+ to fund 436 books to-date, including bestsellers like Letters of Note and The Good Immigrant.
Links
Website: https://unbound.com/
Twitter: https://twitter.com/unbounders
Facebook: https://www.facebook.com/Unbound/
Crowdcube: https://www.crowdcube.com/companies/unbound/pitches/b6ALPZ
Citations
Video Games influencer, Dan Hardcastle, raised over £300k for his book on Unbound: https://unbound.com/books/nerdcubed/
Stuart Ashen sold three boxes of 'mystery tat' at £250 a piece during his book's crowdfunding campaign: https://unbound.com/books/moreashens/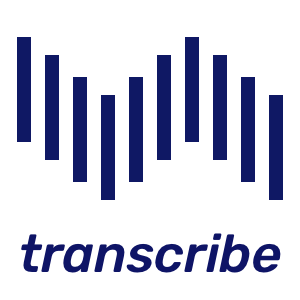 Kizzi Nkwocha is the editor of  Business Game Changer Magazine and publisher of  The UK Newspaper,  Money and Finance Magazine,  the net's fastest growing wealth creation publication. Kizzi Nkwocha is chair of The Ethical Publishers Association and co-chair of The Logistics Association.  Kizzi made his mark in the UK as a publicist, journalist and social media pioneer. As a widely respected and successful media consultant he has represented a diverse range of clients including the King of Uganda, and Amnesty International. Nkwocha has also become a well-known personality on both radio and television. He has been the focus of a Channel 4 documentary on publicity and has hosted his own talk show, London Line, on Sky TV. He has also produced and presented both radio and TV shows in Cyprus and Spain.