Dr Vesna Grubacevic founded Qt in 2000 without any experience in marketing. She soon realized the importance of innovation and self-promotion for sustainable business success, and doing it with integrity. Since then she has taught herself marketing, won multiple awards, including for marketing, innovation and transformation, completed a PhD in Clinical Hypnotherapy, created innovative behavioural change techniques (Qt respecti ®), wrote an Amazon nine times best-selling celebrity gifted book and continues to run a sustainable business with her team.
She has over 35 years' experience in business (including in economics, financial markets, global strategy, and cultural change in multinational organisations) and working with CEOs, leaders, professionals, business owners, teams and individuals. With a vision of creating an empowered society and having been through her personal transformation journey (growing from decades of being shy and bullied to becoming a confident and successful business owner), she is passionate about assisting others on their journey. With her dedicated, committed and passionate team, Dr Vesna is on a mission to make a real difference to the lives of others.
Nominee's three achievements
1. Transforming Lives
With 18 years' experience we have longevity in this industry and a proven track record of results. We are honoured to have been a part of transforming thousands of lives since 2000. Our commitment and dedication to our clients' transformation and their results is key. We go the extra mile to ensure our clients' long term success and empower them to continue to succeed.
A 100% success rate in certifying successful graduates of our trainings enables them to successfully and confidently empower others for greater success. Some of our clients have also gone on to win awards, secure media and speaking opportunities and many run successful businesses in empowering women.
We are leaders and innovators in transformation, we know how to address the deepest of issues quickly and permanently; we are creators of multi award-winning advanced behavioural change techniques which enable us to work on the deepest of issues in very unique, safe and effective ways.
2. Leadership and Innovation
We are the most recognised and awarded company in our industry, having won awards for excellence in NLP, Hypnotherapy, innovation, transformation, game changing, entrepreneurship, training, coaching, marketing, strategy, speaking and sustainability.
After working with many clients and identifying a gap in the market and an unmet client need, our founder Dr. Vesna Grubacevic, created unique behavioural change techniques through her PhD research. Qt respecti ® is a set of unique, multi award-winning advanced behavioural change techniques that have been specifically developed to assist clients to quickly, safely and easily transform disempowering dynamics into lasting and harmonious personal and professional relationships.
We have also demonstrated innovation by:
• worldwide exposure of Qt respecti ® through the publication of Dr Vesna's book, Stop Sabotaging Your Confidence, which introduces these innovative techniques. The book was sold in over 11 countries, on the Amazon best-seller list nine times, and received TV and media exposure. A unique strategy that we used to secure even broader exposure for these new techniques was celebrity gifting, with over 135 Hollywood & Australian celebrities receiving the book at four Red Carpet events. It is the first book in its genre to be gifted to Hollywood and Australian celebrities.
• development of our innovative multi award-winning Advanced Clinical Hypnotherapy and Qt respecti ® Practitioner Certification training, which enables us to successfully train and certify even more successful practitioners in these transformational techniques, so that together we can help make a real difference to even more people.
3. Making a Difference
At Qt, giving back is in our DNA and since 2000, we have proudly supported many communities and worthy causes. In addition, we will soon be announcing an innovating approach to giving back and helping even more people. This is what drives Dr Vesna and her team each and every day, so that together we can achieve our vision of creating an empowered society.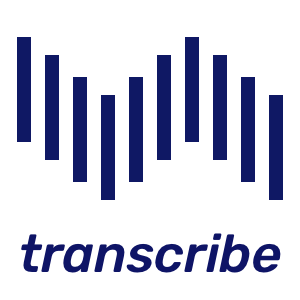 Kizzi Nkwocha is the editor of  Business Game Changer Magazine and publisher of  The UK Newspaper,  Money and Finance Magazine,  the net's fastest growing wealth creation publication. Kizzi Nkwocha is chair of The Ethical Publishers Association and co-chair of The Logistics Association.  Kizzi made his mark in the UK as a publicist, journalist and social media pioneer. As a widely respected and successful media consultant he has represented a diverse range of clients including the King of Uganda, and Amnesty International. Nkwocha has also become a well-known personality on both radio and television. He has been the focus of a Channel 4 documentary on publicity and has hosted his own talk show, London Line, on Sky TV. He has also produced and presented both radio and TV shows in Cyprus and Spain.