Kylie overcame domestic violence, homelessness, robbery, rape, paralysis, a cancer scare and mental health issues as a single mum to become a multiple international award-winning CEO, keynote speaker, author, blogger and charity advocate, in the space of 3 years.
Through her work, Kylie won 3 Plutus Awards, was a finalist for Young Australian of the Year and a runner up for numerous other business and advocacy awards as well as helping raise over $30,000,000 for charities to end homelessness and domestic violence. Kylie was also the youngest ever director on a board for a homeless charity in Canberra.
Kylie has founded or bought and sold numerous business starting with Frangipani Hair and Beauty at 19, as soon as she finished her apprenticeship. Later she bought and sold websites then founded and sold an influencer marketing company at 29, just 18 months after being homeless.
Since 2014, Kylie has been an ambassador for 5 charities and numerous businesses including This Is Not A Wife Beater, Share The Dignity, Communities@Work, Business In Heels and Wonderful Indonesia.
Currently, Kylie works with national and international governments, corporations, not for profits and small businesses regarding finance, marketing, charity campaigns, events and public speaking. She particularly enjoys working with tourism boards and companies to increase awareness and visitors to the areas or work on influencer campaigns, public speaking about finance, marketing or turning obstacles into opportunities, freelance writing and charity work to help end homelessness and domestic violence.
Due to all she has experienced, Kylie is extremely passionate about empowering women through financial independence. To do this she shares ways to make and save money at http://www.thethriftyissue.com.au and various resources at http://www.kylietravers.com.au, as well as speaking at relevant events. Kylie is based in Melbourne, Australia with her two daughters, although they travel regularly.
Nominee's three achievements
– Finalist for Young Australian of the Year for overcoming all she has and all the work she has done to end homelessness and domestic violence.
– Raised $30,000,000 in the past few years for charities around homelessness and domestic violence through events she spoke at or was involved in.
– Winner 3 Plutus Awards in the USA.
Thank you for reading Business Game Changer Magazine
Articles like this demonstrate our goal to use quality content to empower our readers with the information they need to fulfil their potential, whilst facilitating meaningful connections across the globe. In order to achieve our goal we need the help of readers like you. Every contribution we receive helps us ensure that we can continue providing balanced, insightful analysis of the business developments and issues that matter most to our readers.   You can support us from as little as £1 a day.  The truth is that your contribution, no matter its size, makes an impact. Every penny helps.  We accept online donations through Paypal. You don't need to have a Paypal account to use Paypal's services.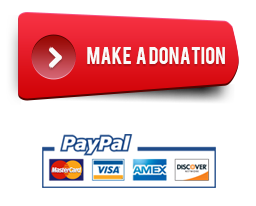 Kizzi Nkwocha is the editor of  Business Game Changer Magazine and publisher of  The UK Newspaper,  Money and Finance Magazine,  the net's fastest growing wealth creation publication. Kizzi Nkwocha is chair of The Ethical Publishers Association and co-chair of The Logistics Association.  Kizzi made his mark in the UK as a publicist, journalist and social media pioneer. As a widely respected and successful media consultant he has represented a diverse range of clients including the King of Uganda, and Amnesty International. Nkwocha has also become a well-known personality on both radio and television. He has been the focus of a Channel 4 documentary on publicity and has hosted his own talk show, London Line, on Sky TV. He has also produced and presented both radio and TV shows in Cyprus and Spain.