My Entrepreneur Magazine has a new name that reflects our commitment to being the go-to magazine for all business owners and managers, no matter where they live in the world.  We have developed our brand from 'My' Entrepreneur Magazine to 'The Entrepreneurs' Magazine.  It's a small change but a symbolic one that sums up the welcoming and inclusive nature of the world's most popular online magazine for business owners.  We are indeed,  The Entrepreneurs Magazine.
The Entrepreneurs Magazine publisher Kizzi Nkwocha said:  "The evolution of My Entrepreneur Magazine has been an astounding one over the past five years.   Starting with nothing but a handful of incredibly smart and savvy contributors,  a shoe-string budget and huge dreams,  we've grown to become the number one online publication for entrepreneurs, business visionaries and imagineers worldwide.  Similar publications that have been around for much longer than us, have watched in dismay as My Entrepreneur Magazine shot past them in global reach and influence.  We've left them all walking in the garden of our turbulence."
Nkwocha added: "Looking at how our brand, presence and influence has grown since those early days, we realised that this was the perfect time to re-brand ourselves to 'The Entrepreneurs Magazine,' because that's what we've become.  We're no longer My Entrepreneur Magazine,  or Your Entrepreneur Magazine.   We are The Entrepreneurs Magazine."
Thank you for reading Business Game Changer Magazine
Articles like this demonstrate our goal to use quality content to empower our readers with the information they need to fulfil their potential, whilst facilitating meaningful connections across the globe. In order to achieve our goal we need the help of readers like you. Every contribution we receive helps us ensure that we can continue providing balanced, insightful analysis of the business developments and issues that matter most to our readers.   You can support us from as little as £1 a day.  The truth is that your contribution, no matter its size, makes an impact. Every penny helps.  We accept online donations through Paypal. You don't need to have a Paypal account to use Paypal's services.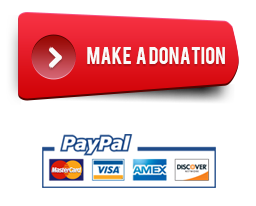 Kizzi Nkwocha is the editor of  Business Game Changer Magazine and publisher of  The UK Newspaper,  Money and Finance Magazine,  the net's fastest growing wealth creation publication. Kizzi Nkwocha is chair of The Ethical Publishers Association and co-chair of The Logistics Association.  Kizzi made his mark in the UK as a publicist, journalist and social media pioneer. As a widely respected and successful media consultant he has represented a diverse range of clients including the King of Uganda, and Amnesty International. Nkwocha has also become a well-known personality on both radio and television. He has been the focus of a Channel 4 documentary on publicity and has hosted his own talk show, London Line, on Sky TV. He has also produced and presented both radio and TV shows in Cyprus and Spain.