The field of recruitment is changing all the time as new technology makes it easy for people to find jobs and start new careers. If you're searching for a new job, you should know about these three trends in recruitment.
Having Future Proof Skills
Candidates and businesses are increasingly thinking about the future. The workplace is changing faster than ever before, so it's important that your skills remain useful two, five, or ten years down the line.
Transferable skills allow employees to grow and develop, rather than remain in one static field. As new trends and technology come into the workplace businesses will need flexible workers that can learn how to adapt their skills for new challenges.
Having strong analytical, inter-personal, and critical thinking skills can help you in any role, and are valuable assets to any business.
LinkedIn
Linkedin is becoming more and more important for people looking for jobs, and for the recruiters trying to hire them. It allows businesses to see what work you're involved in, the kind of professional network you have, and how you conduct yourself in the wider world of your industry.
While CVs are still important to maintain when looking for a job, hiring managers and recruiters are increasingly looking at candidates' profiles as a whole, rather than just their CVs.
It's also an easy way for recruiters to find you when you're job hunting, and the instant apply feature allows you to send your CV to dozens of businesses at the click of a button. Using Linkedin can help you expand your options, and make a much bigger impression.
Referrals
Referrals have always been a part of recruitment, allowing businesses to find the best people for the job without a lengthy application and interview process.
Utilising the personal and professional networks of existing employees allows businesses to find new hires that can be more qualified, more motivated, and less likely to leave. Furthermore, companies are more likely to hire referred candidates because they've been endorsed by their own employees. This helps create a culture of trust between different levels of the business.
This can later help internal mobility. When employees that already work at the company move up the career ladder, that shows everyone else working there that career progression is a reality. Companies with good internal mobility usually see staff retention increase. This can help keep teams together and working well, without bringing new and potentially disruptive elements.
What trends have you noticed when applying for jobs?
By Jack Terry
Jack Terry is a Content Writer at VHR, an international technical recruitment company that helps engineers find contract and permanent roles all around the world.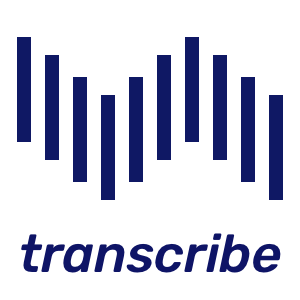 Kizzi Nkwocha is the editor of  Business Game Changer Magazine and publisher of  The UK Newspaper,  Money and Finance Magazine,  the net's fastest growing wealth creation publication. Kizzi Nkwocha is chair of The Ethical Publishers Association and co-chair of The Logistics Association.  Kizzi made his mark in the UK as a publicist, journalist and social media pioneer. As a widely respected and successful media consultant he has represented a diverse range of clients including the King of Uganda, and Amnesty International. Nkwocha has also become a well-known personality on both radio and television. He has been the focus of a Channel 4 documentary on publicity and has hosted his own talk show, London Line, on Sky TV. He has also produced and presented both radio and TV shows in Cyprus and Spain.