The Sausage Sandwich Game will never again be heard on 5Live on a Saturday morning. For the uninitiated, the contest, in which listeners had to guess a celebrity's answers to three daft questions, was the signature of broadcaster Danny Baker's long-running radio show.
Baker, one of Britain's most original broadcasters, was sacked by the BBC with immediate effect after tweeting a joke about the Duke and Duchess of Sussex's baby boy, featuring a picture of a chimpanzee. Although he protested the gag had been stupid but not racist, he attracted little sympathy and was given no second chance.
No one who has followed Baker's career over the last four decades would label him a racist, but he has always sailed close to the wind in his relationship with employers. In today's risk-averse corporate world, the easiest option is to take the path of the least resistance – why risk negative publicity through association with an employee at the eye of a storm?
Angela Gibbins, a British Council employee, commented on Facebook about a photograph of two-year-old Prince George: "White privilege. That cheeky grin is the (already locked-in) innate knowledge that he is Royal, rich, advantaged and will never know any difficulties or hardships in life." When her comments found their way into The Sun she was sacked for gross misconduct and subsequently lost an industrial tribunal.
Philosopher Sir Roger Scruton was sacked by the Government from his role on the Building Better, Building Beautiful Commission following alleged racist comments he was reported to have made in a New Statesman interview. His allies claimed he had been misreported and accused the Conservatives of moral cowardice; Scruton received a half-apology from the housing minister but was not reinstated.
BBC cricket correspondent Jonathan Agnew was more fortunate. In an extraordinary series of Twitter exchanges, he repeatedly swore, in the most disgusting terms, at a fellow sportswriter, Jonathan Liew, of The Independent; assassinated his character; and tried to him have barred from the Cricket Writers' Club. Agnew subsequently apologised and escaped with a reprimand.
So, what can be learned from these and other similar episodes?
Lesson 1: Whoever you are, and whatever your standing, anything you say on social media, or in a media interview, will be taken at face value. Don't bother trying to play the irony card. Don't try to separate your actions as a private individual from your status as an employee. And don't think tweeting late at night is an excuse. This may be stating the obvious – but, clearly, not everyone got the memo.
Lesson 2: As an employer, rushing to instant judgement is not always the best response. In a 24/7 news cycle, it's tempting to think you must stay ahead of the narrative and shut down the next adverse headline – but dispensing instant justice before establishing the facts can lead to costly errors. It will keep the employment lawyers happy, but it might hit your bottom line.
Lesson 3: Loyalty can pay dividends. Think of how big brands respond when an ambassador damages their reputation. Tiger Woods was dropped by sponsors such as Gatorade, AT & T, Accenture, Gillette and Buick when he was mired in scandal – a perfectly logical business decision at the time. But Nike, who stood by him, were the big winners when he completed one of the most improbable sporting comebacks of all time to win the 2019 Masters. Football pundit Jamie Carragher was suspended, not sacked, by Sky Sports when he spat at a Manchester United fan's car; back on air a few months later, he has become one of the station's most valuable assets.
Holding your nerve when the Twittersphere is in overdrive is never the easy option for an employer – but that doesn't mean it's always the wrong one.
By Tim Jotischky
Tim Jotischky is Head of Consultancy at The PHA Group and specialises in reputation management.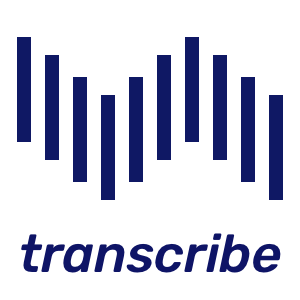 Tim Jotischky is Head of Consultancy at The PHA Group, specialising in crisis communications, and former Business Editor of The Telegraph.