The somewhat novel notion of "unlimited annual leave" is adopted by few companies in the UK, and for those lucky few, the response to which is often a mixture of envy and scepticism; "unlimited holidays, how does that work?"
For an industry so heavily driven by targets and motivated by money, what happens when you take away the pressure to be chained to your desk and allow your employees to manage their own time? Here, CEO at Distinct Recruitment, James Calder, explains why he believes this decision can work well in the recruitment sector, and outlines the positive effects on his employees and his business.
Laying the foundations
At Distinct for example, we operate an unlimited annual leave policy, (the minimum employees have to take is 25 days) but staff are expected to manage their own time to ensure they can meet their own personal targets. I've always said that if you can deliver for our customers at the required level whilst working one day a week then no problem, that said, I haven't found anyone who can do that just yet.
When we launched four years ago, we wanted to build a working environment where employees are treated like adults and where our staff don't want to work anywhere else. Through offering unlimited holidays, our staff know that if they have a special event or need to take more than the standard 25-days holiday, it won't be a problem. As a business, we are judged on our delivery and that is how we judge our staff, not on how many holidays they take.
Hiring for attitude
Ultimately recruiters are rewarded for their results and if our employees were to abuse the unlimited holiday policy, they would probably fall short on their delivery which will then affect their earnings. I think it comes down to hiring the right people and executing that trust.
Over the years, one of the issues I have faced has been getting staff to use all of their holiday allowance, so I was confident that if we continued to hire the right people then we wouldn't see staff taking 100 days off a year. In our experience, when you allow your employees the freedom and the responsibility to manage their own time and targets then you are empowering them to be more motivated and more productive.
The wider benefits of rest and recuperation
We believe our staff are refreshed through taking regular breaks, are more engaged, and keen to return to work after their holidays. As well as the clear improvements to employee wellbeing and team morale, I would like to think that our business success is linked to a number of factors, of which our annual leave policy and the knock-on effects it has, is a factor.
By James Calder 
James Calder is CEO at Distinct Recruitment; a recruitment consultancy specialising in finance, marketing, HR, office support, technology, and supply chain & procurement. Based in Nottingham City Centre, the company works with a number of SMEs across the East Midlands as well as larger household brands including Boots, Vision Express and DHL.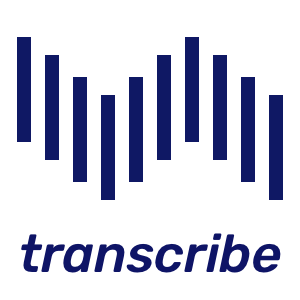 Kizzi Nkwocha is the editor of  Business Game Changer Magazine and publisher of  The UK Newspaper,  Money and Finance Magazine,  the net's fastest growing wealth creation publication. Kizzi Nkwocha is chair of The Ethical Publishers Association and co-chair of The Logistics Association.  Kizzi made his mark in the UK as a publicist, journalist and social media pioneer. As a widely respected and successful media consultant he has represented a diverse range of clients including the King of Uganda, and Amnesty International. Nkwocha has also become a well-known personality on both radio and television. He has been the focus of a Channel 4 documentary on publicity and has hosted his own talk show, London Line, on Sky TV. He has also produced and presented both radio and TV shows in Cyprus and Spain.