Co-Founder, CEO and driving force behind the fast growing brand Reo Group, Stella Petrou Concha's mission is to elevate human potential by working with executives to deliver value for their organisations through leadership, strategy and vision.
Initially starting a career in medicine, she quickly realised that the healthcare sector was not her true passion and found a strong alignment in the recruitment and management consulting industry. Upon discovering her passion, Stella founded Reo Group in her late twenties, a BRW Fast 100 company. In its 9 years of business Reo Group has won many industry awards.
Stella is passionate about helping shape the future of executives, empowering them to build a career story that makes a positive dent in the world and influences growth in the business community as a whole. She has led 3 professional roundtable forums across her 15 year career, 2 which she founded; Stellarvision a forum for progressive women and the Reo CFO Roundtable. She currently Chairs' for 2020 Exchange. Stella was the Key Note Speaker at Metcash for International Women's Day recently, talking to her personal belief in building a relationship with failure. Stella believes that only through facing life's great challenges, in particular failure can individuals grow and develop. Stella has built her organisation on the notion that failing forward is the key to great success.
Stella recently launched Reo Group's Corporate and Social Responsibility campaign "Elevate a Nation". Every time Reo Group places a candidate, they give 50 days of technology education to children in remote Australian communities. When she realised that only 24% of children in remote communities of Australia have access to a school that goes to year 10, she felt she had an obligation to do something. In corporate Australia, specifically within the industries Reo Group partner with, having a high school education and an undergraduate degree is mandatory to be considered for a corporate job. Stella believes that children in remote communities that have no access to a school are stripped of this opportunity. By the year 2021, she wants to provide 50,000 days of education to underprivileged children in Australia.
As a professional facilitator within the executive community, Stella is personally driven and motivated to positively impact the lives of the people in the Finance profession as a whole.  She goes to work every day living and breathing her purpose in life and loves what she does.  Stella's purpose in life is to practice wisdom to shed light in the world. She does this by helping people find the power within themselves so they may awaken to the infinite possibilities around them. This is why Reo exists. Reo's vision is to elevate human potential and this is done by nurturing and developing people through their careers via its Talent and Management Consulting Business.
Stella's mantra is "When you succeed, I succeed".
Nominee's three achievements
1) Stella founded an award winning company that quickly became a BRW Fast 100 company, and has been known as a disruptive force within the recruitment industry.
2) Stella launched the 'Elevate a nation' initiative which sees Reo Group donate the equivalent of 50 days of computer time to underprivileged students in regional Australia, every time they place a candidate. Their target is 50,000 days within two years.
3) Stella was appointed Chair for 2020 exchange. She is the only female on their panel, and also the youngest. She mentors and leads a group of high profile CFO's and CEOs facilitating monthly discussion around personal leadership, strategy and influence.
Thank you for reading Business Game Changer Magazine
Articles like this demonstrate our goal to use quality content to empower our readers with the information they need to fulfil their potential, whilst facilitating meaningful connections across the globe. In order to achieve our goal we need the help of readers like you. Every contribution we receive helps us ensure that we can continue providing balanced, insightful analysis of the business developments and issues that matter most to our readers.   You can support us from as little as £1 a day.  The truth is that your contribution, no matter its size, makes an impact. Every penny helps.  We accept online donations through Paypal. You don't need to have a Paypal account to use Paypal's services.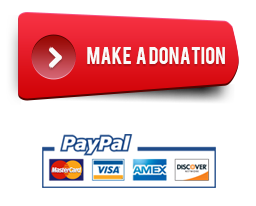 Kizzi Nkwocha is the editor of  Business Game Changer Magazine and publisher of  The UK Newspaper,  Money and Finance Magazine,  the net's fastest growing wealth creation publication. Kizzi Nkwocha is chair of The Ethical Publishers Association and co-chair of The Logistics Association.  Kizzi made his mark in the UK as a publicist, journalist and social media pioneer. As a widely respected and successful media consultant he has represented a diverse range of clients including the King of Uganda, and Amnesty International. Nkwocha has also become a well-known personality on both radio and television. He has been the focus of a Channel 4 documentary on publicity and has hosted his own talk show, London Line, on Sky TV. He has also produced and presented both radio and TV shows in Cyprus and Spain.