Tasmania, the little island state of Australia, invokes the thoughts of wilderness and wild rivers, rugged mountains and world class experiences – Mt Field and Southwest National Parks might not be a destination immediately known, but once you visit they are never forgotten.
Mt Field National Park has a way of capturing your heart, and your imagination. Many visitors come for the stunning, cascading waterfalls and mossy rainforest tracks. The towering tree ferns by day give you the feeling of walking through prehistoric forests, at night however the magic happens, you start to believe in fairies…
Along the walk to Russell Falls in the tree fern grotto, once you let your eyes adjust to the dark you will spot them. Like little fairy lights under the fronds of the ferns and amongst the moss covered fallen trees the glow worms appear. One of the only places in the world they live outside of caves, and just one of the memorable experiences that Mt Field National Park holds – followed closely by the possum who will pop out to say hi and scare the pants off you in the dark!
From rainforest to glacial carved alpine wilderness, the winding 16km dirt road through Mt Field has many secrets to share. At the end of April every year it's time to discover the turning of the Fagus, Nothofagus gunii, the only native deciduous tree. My favourite place to view the turning of the Fagus is in the boulder fields. Deposited by glaciers millions of years ago, the dark greys and whites of the boulders are contrasted by the stunning golds, reds, greens and browns of the Fagus leaves as they turn on mass. Higher the Fagus is reflected in the tarns, the little alpine lakes that will very soon be covered in snow.
Fagus is only found in the alpine regions of Tasmania and is special for more than its climate change refugee status. It was the Nothofagus gunii that is said to have sparked the Gondwanan theory, that the land masses were once joined, with its relatives found in New Zealand and South America.
By now I have you booking that flight to Tasmania already, but as with all special places there is still more to discover. Beyond Mt Field National Park you will experience one of the best drives in Tasmania – into the Southwest National Park.
Again you will leave the rainforest behind as you pass through the small timber town of Maydena, now boasting world class mountain bike trails. The feeling of lush and green will dramatically give way to rocky mountains as you turn the bend and are wowed by the Sentinel Range towering before you – I've done it many times and I still let out an audible wow every time.
Passing through rocky outcrops and button grass plains you reach Lake Pedder with is myriad of islands emerging from the tannin stained waters. Once a small lake, Pedder is now some 400 times larger and forms the water storage for the Gordon River Power Station. The Gordon Dam is ready to greet you at the end of the road, the tallest dam in the southern hemisphere will leave your head spinning with height and encourage the bravest to abseil its wall.
Stop a while by the river, kayak along the mirrored waters and camp in one of the many island bays where there isn't a sole and even less mobile coverage. True digital detox awaits where you can immerse yourself in world heritage Tasmanian wilderness and catch your own dinner. When the clouds part the night sky will entertain you for hours, and the iconic Aurora Australis will delight photographers.
On your way back to town possibly one of the most unique experiences you can have will be a beer at the pub and a yarn with the locals. This is where you quickly find there are no fence sitters but amazing tales of ingenuity and legends of the Thylacine (Tasmanian Tiger) that is extinct to everyone but the locals.
Mt Field and Southwest National Parks have a history far bigger than one can imagine, and a diversity of experience beyond your expectations. This region of the island state is sure to capture your heart when you look deeper. I speak from experience I visited on holiday and never wanted to leave, so I didn't. I live and work inside a world heritage listed National Park. Every day I greet the wallabies good morning and the eastern quolls goodnight. Every day I get to share why I love my backyard, and why you will too. See you soon.
By Rachel Power
Rachel Power and her family were one of the first family travel bloggers in Australia many moons ago. That all changed however when they discovered Tasmania, the last Australian state for them to visit.  Within 2 days their adventure became "where do we want to live" and when they visited Mt Field National Park their decision was made.
Seven years on, Rachel and her photographer husband Greg, have built an award winning Café and Gallery in the heart of Mt Field. Their passion is evident and infectious! Rachel's PR work, teamed with Greg's breathtaking imagery is just one reason behind their success, and the growth in visitation to Mt Field National Park. Beyond their success however is the success and growth for a regional community dominated by small businesses. With an uncertain future of many regional timber towns, Rachel works hard to ensure a strong future through tourism. She personally trains and inspires young people in an effort to curb the youth unemployment.
Dedicated to a strong future, in 2018 Rachel was elected by her community as Councillor for the Derwent Valley. Greg leads photographic tours into the World Heritage areas. Their oldest daughter Jasmine (16) is a tour guide and working on wildlife protection. Jemma (14) is a stunning artist creating works that will form part of their merchandise range, Van Diemen Designs, and Teddy (10) just loves to ride his mountain bike and count echidnas along the tracks.
What's next will astound you though… There is always more to their story!
www.fb.com/WaterfallsCafeMountField
www.fb.com/GreatAussiePhotoTours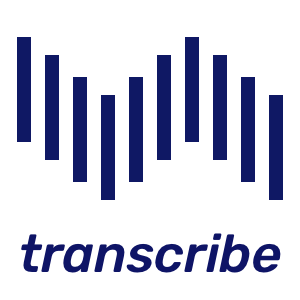 Kizzi Nkwocha is the editor of  Business Game Changer Magazine and publisher of  The UK Newspaper,  Money and Finance Magazine,  the net's fastest growing wealth creation publication. Kizzi Nkwocha is chair of The Ethical Publishers Association and co-chair of The Logistics Association.  Kizzi made his mark in the UK as a publicist, journalist and social media pioneer. As a widely respected and successful media consultant he has represented a diverse range of clients including the King of Uganda, and Amnesty International. Nkwocha has also become a well-known personality on both radio and television. He has been the focus of a Channel 4 documentary on publicity and has hosted his own talk show, London Line, on Sky TV. He has also produced and presented both radio and TV shows in Cyprus and Spain.