From the stunning Mediterranean Sea and beaches in Tel Aviv to the major historic landmarks in Jerusalem, Israel is filled with natural beauty, history and culture. What Israel may lack in geographical size, it makes up for in experiences, sites and is an ideal destination for any type of traveler. If you are looking to try something new, eat some of the best food you've ever tasted and learn about culture, art, and history, look no further than Israel for your next getaway. Here are a few of the places in Israel worth checking out.
Tel Aviv – Beaches and Bauhaus
The famous city known for the nightlife, the beaches, and the young, vibrant vibe is fun year-round. If you love strolling on foot to explore cute, picturesque neighborhoods, Tel Aviv has plenty of cute areas worth exploring. There is the iconic Carmel Market, a hub of activity located in the heart of the city, filled with fresh produce and culinary delights along with the everyday hustle and bustle market feel of negotiating with vendors, it is all part of the experience. If you visit Tel Aviv, visiting one of the many beaches is an absolute must, walking along the "tayalet" (boardwalk) is one of the best ways to get your bearings in the city, and walk to nearby Jaffo, an ancient port city along the Mediterranean Sea. Another highlight of Tel Aviv is the collection of UNESCO protected Bauhaus buildings, which can be found across the city. Whether you spend just one day here, or several, Tel Aviv is a unique city in Israel that is not to be missed.
Jerusalem – History and Culture
One of the oldest cities in the world, and a holy destination to Jews, Christians and Muslims, Jerusalem houses some of the most significant historical sites on the globe. Situated between the sea and the Judaean Mountains, Jerusalem has a very different vibe than Tel Aviv and will provide you with a completely different perspective. From the Western Wall to the Church of the Holy Sepulchre and the Temple Mount, Jerusalem has a rich and diverse history that can really only be understood by visiting these monumental sites. Jerusalem is also filled with marketplaces and the historic Old City is known for the various curved alleyways and hidden shops tucked away. Be sure to eat hummus, falafel or shawarma while in town and get a glimpse of history in this eternal city.
The Dead Sea – Float away your troubles
The lowest point on earth, and a must on any traveler's bucket list, the Dead Sea is a once-in-a-lifetime destination unlike any other. Situated between Israel and neighboring Jordan, the iconic salty body of water is located some 430 meters below sea level. You will not be able to swim in the sea, rather, you will float! Be sure to make the most of the water and the surrounding mud, it is chock full of minerals which can help improve skin and other ailments. If you have Eczema, Psoriasis or Rheumatoid arthritis, the nutrient-rich seawater can help reduce symptoms and in general, is known to leave skin feeling hydrated and refreshed. If you are looking for the ultimate spa experience, you will find it at the Dead Sea.
Getting to Israel is easier than ever, with most major airlines offering direct or connected flights into Ben Gurion Airport in Tel Aviv or the newly opened Ramon Airport in Eilat.
Do you think you will visit Israel for your next getaway? Tourist Israel, offers customized packages, daily tours and curated experiences in Israel including highlights like Jerusalem, Tel Aviv, and the Dead Sea as well as Jordan, including Petra, Wadi Rum, Amman, Jerash and many locations off the beaten track.
By Kylie Goldstein
Kylie Goldstein is a Content and Social Media Strategist for Tourist Israel. She is a Canadian expat currently located in Tel Aviv.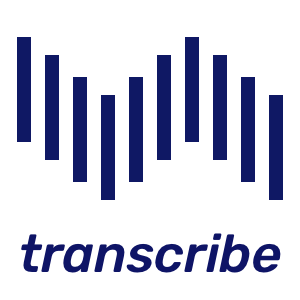 Kizzi Nkwocha is the editor of  Business Game Changer Magazine and publisher of  The UK Newspaper,  Money and Finance Magazine,  the net's fastest growing wealth creation publication. Kizzi Nkwocha is chair of The Ethical Publishers Association and co-chair of The Logistics Association.  Kizzi made his mark in the UK as a publicist, journalist and social media pioneer. As a widely respected and successful media consultant he has represented a diverse range of clients including the King of Uganda, and Amnesty International. Nkwocha has also become a well-known personality on both radio and television. He has been the focus of a Channel 4 documentary on publicity and has hosted his own talk show, London Line, on Sky TV. He has also produced and presented both radio and TV shows in Cyprus and Spain.