The Swahili word for safari means journey, and for me, it is the very essence of this type of holiday. Ask any traveller who has been lucky enough to have a front-row seat to the circle of life, and they will tell you it's a moving experience. As a horse owner and rider for over 25 years, I was keen to view Africa's wildlife from the saddle, so when we were looking to expand the business outside of North America, a horseback safari was top of the bucket list.
To date, I have galloped with giraffe and zebra, spied the big five from incredibly close quarters, and made a hasty, if not calm and calculated retreat, from a moody rhino – and all from the back of a sure-footed mount. The end result, I can't wait to return. 
When you switch up from a 4×4 to a horse, it's a game-changer. The electrifying thrill of being a mere few meters away from zebra, giraffe, rhino and water buffalo is both exhilarating and addictive, and while you are close to the wildlife you don't feel as though you are intruding.

First Stop South Africa
South Africa was where my journey began, my first stop Ant's Nest, a luxury bush home in the malaria-free Waterberg region. Only three hours shy of Johannesburg International Airport, it's easy to reach and situated on a spectacular 12,500-acre private reserve. Blending seamlessly into their surroundings, the thatched lodge and two privately appointed bedrooms look out onto beautifully landscaped gardens and a heated pool – the perfect place to relax after your horseback safari.  
Lying on the inter-continental convergence zone, the vegetation and also the game, from rhino to antelope, are incredibly diverse, and the proximity of the wildlife to your mount is where the excitement really kicks in. We walked leisurely past giraffe and zebra, stopped to admire a gang of buffalo by the waterhole and a rather more rare encounter, came mane to horn with a moody rhino.  Reassuring to know then, at Ant's you are somewhat invisible, the horses, who live and graze together with the game, a known entity to the animals we were so eager to see.
Nostalgic Safaris
I wouldn't feel as though I had truly explored Africa if there was no camping, and camp I did.  Luckily, I didn't need to pitch anything, as at Camp Davidson the A-frame tents come fully decked and complete with everything from traditional safari-style bucket showers to hanging shelves and lanterns. Built to resemble a remote cattle outpost from a bygone era, the remote site is located on the eastern boundary of the Triple B Ranch, the camp nestling in the heart of the wooded mountains of the very same Waterberg region.
Aside from having regular evening visits from a porcupine and the odd warthog, there was plenty more wildlife to see from the back of a horse including, giraffe, kudu and a plethora of birdlife, but it was our dusk lakeside trip that made Camp Davidson extra special – a pod of honking hippos surfacing from the water, almost in unison. 
Five-star Safaris
Leaving South Africa behind me, I ended the safari on a high note, with a stay at Botswana's five-star Macatoo Camp – the "Out-of Africa" experience I had been yearning for. The journey into camp was truly spellbinding, as we were able to spy the game from the air, our flight taking us over the Okavango Delta. After a somewhat bumpy 4×4 drive and an exhilarating motorboat journey, we arrived – the luxury bush camp, which is situated in the southwestern corner of the delta, commanding wonderful views of the vast flood plain.
I was treated to out-and-out luxury from dining to riding. I galloped with giraffe through the Okavango's watery meadows, caught sight of a large herd of elephants with their playful young, feasted Al Fresco in the bush and even camped out with elephants – although I suspect their bed wasn't king size.
Where To Next…
For my next horseback adventure, this September I will be Serengeti bound, Tanzania's endless plains home to the annualmigration. Post-trip, I'm not sure if I will be rearranging my list of favourite safari destinations, but I'd be interested to hear about the African countries on your bucket list…..
Ruth Daly is Marketing Director at Ranch Rider, an independent specialist selling a collection of handpicked riding holidays. She is also the proud owner of Kizzy, a 14.2 color cob mare, and riding horses is very much part of her lifestyle. When Ruth is not running campaigns and looking at up and coming destinations for horseback adventures, you will almost always find her out and about with her horse. Kizzy and Ruth are retired from show-jumping and cross-country, but they still take part in sponsored rides, including the sponsored ride during the UK Burghley Horse Trials, and they enjoy leisurely hacks around the countryside.
By Ruth Daly, Marketing Director at riding holiday specialist, Ranch Rider
Ranch Rider is an independent riding holiday specialist, its handpicked collection of horseback adventures covering the USA, Canada, Argentina, South Africa, Botswana, Namibia, and Tanzania. The company has been operating for over 25 years, the team constantly adding new experiences to the mix, from pack trips in North America's backcountry to riding safaris in Africa – its aim to offer horse riding holidays for everyone. Ranch Rider http://www.ranchrider.com/index.php ATOL PROTECTED No 4660 ABTA 96395/V9150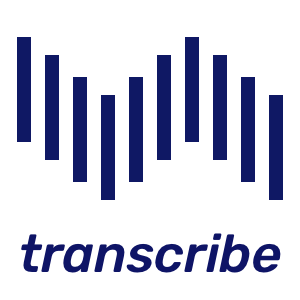 Kizzi Nkwocha is the editor of  Business Game Changer Magazine and publisher of  The UK Newspaper,  Money and Finance Magazine,  the net's fastest growing wealth creation publication. Kizzi Nkwocha is chair of The Ethical Publishers Association and co-chair of The Logistics Association.  Kizzi made his mark in the UK as a publicist, journalist and social media pioneer. As a widely respected and successful media consultant he has represented a diverse range of clients including the King of Uganda, and Amnesty International. Nkwocha has also become a well-known personality on both radio and television. He has been the focus of a Channel 4 documentary on publicity and has hosted his own talk show, London Line, on Sky TV. He has also produced and presented both radio and TV shows in Cyprus and Spain.