Who wants to be a millionaire? It's not just a game show, it's a question that drives many people to start a business. Sure, plenty of people say they wanted to solve a problem, a frustration in the market place, however, few do it for free. The drivers behind the financial reward can be dreams of having a different life, providing for families or working for oneself rather being part of some else's business. Yet, history tells us that founding a business is not like going on a gameshow, in fact, it is a lot harder. Some would say starting a business is a form of sophisticated gambling. So, like any good gambler, let's understand the numbers before we work out whether a new business is going to succeed.
According the Australian Bureau of Statistics (ABS), there are some 2.3 million businesses operating in Australia. Every year about 12% of those businesses will exit the market and in the first three years 60% of new businesses will fail.  Some might fail because they are not in the right market or have the wrong product. Some might have ridden the crest of a wave on one or two lucrative customers. Others are set up for a specific period to deliver a product.  So, let's assume for a moment that a business is in the right market and has the right product, what is it that separates those that succeed and those that fail?
As a MIT graduate from the Sloan School of Management, this is something I looked at from many angles; finance, accounting, data, people, system dynamics, leadership, marketing and strategy to name a few. Coupled with this is my many years of restructuring or establishing organisations including building the visions, processes and workforce capabilities.
Even with my professional and educational experiences, it may sound like I am about to state the obvious but there is a skill in the business of running a business. Yet very few people know how to run a business to its optimal level. Along with the statistics, consider this, to set up a business you don't need to have a business certification, you don't take a test, you just start one. In fact, as a colleague of mine, Daniel Davis observes there is more rigour around getting a motor car licence than starting a business yet the two could have equally catastrophic outcomes if done poorly.
Now it's not all bad news, there is hope. It lies in adopting an operating system. Operating systems are designed to structure your business in a way that makes it manageable. They guide management teams in such a way that their efforts are focused and disciplined. As a result, businesses become capable of executing their vision effectively resulting in increased business performance.
There are plenty operating systems out there the point is you need to pick one and only one. For me, I prefer the Entrepreneurial Operating System™ (EOS). It is a simple and proven system that doesn't tie management up in catchy corporate language which has been described by Megan Macedo as the very reason things don't get done because nobody understands what is being said. Equally, the tools and techniques for EOS are simple and focus on the six most important components of an organisation:
Vision – know where you are, where you want to be and how you are going to get there
People – have the right people in the right seats in accordance to organisational values and their ability to carry out their role
Data – run the organisation on measures not intuition or the next shiny thing
Issue – be able to identify them, discuss them openly as a team and importantly solve them so they don't return
Process – consistency is the key to clarity for employees and customers
Traction – put in place accountability and performance measures to constantly check progress toward the vision
At this point you might be thinking where is the true return on investment on committing to an operating system and concentrating on these six components? Well in a report on corporate insolvency for the 2017-18 financial year by the Australian Securities and Investment Commission (ASIC), 46% of companies fail because of poor strategic management.
In focussing on these six components the multitude of problems, concerns, opportunities which are happening in the business everyday either melt away or subsumed into the components.  Below is a visual representation[1] of EOS and some of the tools or techniques used to improve business performance in each of the six components.
The key to success with operating systems, and particularly EOS, is working on the business rather than in it. Most founders or managers within business probably would have worked on one or more of these components with a view of improving business outcomes. The trick is to work on them at the same time, which can sound daunting, however, it is not about doing more work its about doing your current work differently. This is done by developing key rhythms for decision making and performance monitoring, focussing on agreed deliverables, executing with purpose and consistency, addressing issues and developing excellent people that are unique to your organisational needs.
If you are doubting about whether it can be done, over 6,000 organisations across the globe have implemented EOS with an implementer and, on average, they are showing double digit revenue growth. The base from which these businesses started is about, at best, 40% strong in the components described above. EOS will at least double that strength.
If you really want to answer the question about who wants to be a millionaire, then at least give yourself a better chance than just fighting the odds blindly and think that somehow your business will be different. Make it different by using an operating system, like EOS, to deliver what you want from your business and your life. It will be a much better outcome than just being a statistic in the next report from ASIC or the ABS.
By Murray Smith
Murray Smith is a MIT graduate from the Sloan School of Management and has completed an executive program at Harvard University. Murray has a long history of reforming or establishing organisations. Murray's professional career has been quite diverse starting in law enforcement to now assisting entrepreneurial businesses make permanent positive change in his role as a Professional EOS Implementer™. Murray owns and operates Grip 6 Pty. Ltd., www.grip6.com.au. He is based in Melbourne, Australia.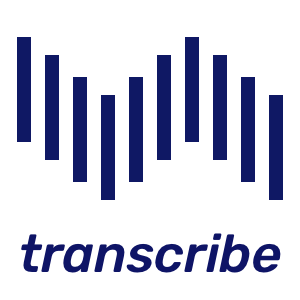 Kizzi Nkwocha is the editor of  Business Game Changer Magazine and publisher of  The UK Newspaper,  Money and Finance Magazine,  the net's fastest growing wealth creation publication. Kizzi Nkwocha is chair of The Ethical Publishers Association and co-chair of The Logistics Association.  Kizzi made his mark in the UK as a publicist, journalist and social media pioneer. As a widely respected and successful media consultant he has represented a diverse range of clients including the King of Uganda, and Amnesty International. Nkwocha has also become a well-known personality on both radio and television. He has been the focus of a Channel 4 documentary on publicity and has hosted his own talk show, London Line, on Sky TV. He has also produced and presented both radio and TV shows in Cyprus and Spain.