According to the Harvard Business Review, the number of business coaches worldwide increased by more than 60% in the decade before 2018; a statistic that doesn't surprise me. Increasingly, organisations recognise that investing in business (or executive) coaching is hugely beneficial for both the individuals involved and organisation at large.
I believe that some people are 'natural leaders', possessing the innate attributes and mindset conducive to leading people. But experience has shown me that the skill of leadership can, and should, be cultivated. It's about finding your own style and developing it over time.
Business coaching can be highly impactful, particularly for supporting young or emerging leaders. Here are six reasons why:
It builds gravitas
All great leaders have something in common; they have gravitas, which is to say they have executive weight – a presence that people respect and want to follow.  Young leaders need to work extra hard on this because they do not command the natural respect as a more mature leader will. A coach can help to build the qualities that contribute to gravitas, such as developing your ability to control your emotions no matter what might be going on around you, and conveying a calming and commanding presence when you enter a room, especially when things aren't going well.
It strengthens confidence
Having the support and encouragement of a coach enables young leaders to cultivate their innate self-belief. Being a leader is lonely and isolating at times, particularly when you are relatively new to a leadership role and feel you have something to prove. So having a coach as a trusted partner to work through any doubts will empower you to become a confident leader.
It stimulates thinking
As a young leader you won't have benefitted from experiencing multiple failures and will have a limited source of experience to draw upon. A great business coach will ask you powerful and challenging questions to stimulate your thinking. This fires up your intellect and provokes you into considering things on a deeper level, unlocking your ability to come up with more innovative and creative solutions to challenges.
It develops competence
Coaching provides a safe space in which you can discuss and explore the things that are important to you as a leader. This happens through the sharing of skills and experience (mentoring) and enabling you to reflect on your learnings and solve your own challenges (coaching).
It elevates emotional intelligence
Emotional intelligence is a critical component of leadership. The best leaders understand themselves and others, so they can effectively work with and influence a host of different people – from peers to senior management and company stakeholders. An emotionally intelligent leader will also be able to better tune into the needs of the people they lead and flex their approach in a way that both engages and empowers their team members. Most people develop their emotional intelligence over time, but young leaders don't have time on their side. A coach will enable you to shortcut this and work with you to develop a high degree of EQ quickly.
It drives accountability
The act of making your own commitments during coaching sessions encourages you to hold yourself accountable for actioning them. Accountability is another vital attribute for leaders. They also need to model this behaviour for their teams if they are to create a culture of accountability. The coaching relationship also provides the gentle nudge that your conscience sometimes needs!
The wider impact of business coaching
Your personal growth, along with the new skills and behaviours you develop through business coaching, will not only profit you. The 'ripple effect' of the benefits you've gained personally will be felt by everyone with whom you interact in the wider organisation, and as a result, your leadership shadow will grow!
Coaching versus mentoring
A quick word about business coaching versus mentoring. While many coaches also provide an element of mentoring, the primary purpose of coaching is to empower, assist, challenge and encourage people, with a focus on helping them to achieve specific, immediate goals. Mentoring is more of an ongoing relationship that's about enabling and advising, with the mentor sharing their wisdom and experience. Both are valuable, but there is a difference.
Working with a good business coach, will enable you to understand any gaps in your leadership skills, identify and develop the leadership shadow you want to create, and establish the most effective ways to engage those you lead.an authentic leadership style, and establish the most effective way to communicate with those you lead. Have you or your peers been fortunate enough to experience great coaching?
By Becs Knill, Roots Transformation
Becs has been working in the field of Learning & Development for over 12 years – most recently as Group Head of Talent & Development for a large PLC. She is now Managing Partner of Roots Transformation, a consultancy that specialises in leadership team development, business coaching and organisational health.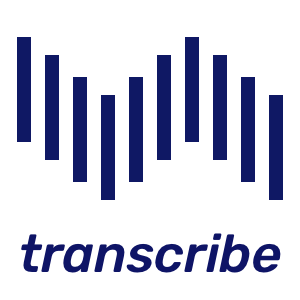 Kizzi Nkwocha is the editor of  Business Game Changer Magazine and publisher of  The UK Newspaper,  Money and Finance Magazine,  the net's fastest growing wealth creation publication. Kizzi Nkwocha is chair of The Ethical Publishers Association and co-chair of The Logistics Association.  Kizzi made his mark in the UK as a publicist, journalist and social media pioneer. As a widely respected and successful media consultant he has represented a diverse range of clients including the King of Uganda, and Amnesty International. Nkwocha has also become a well-known personality on both radio and television. He has been the focus of a Channel 4 documentary on publicity and has hosted his own talk show, London Line, on Sky TV. He has also produced and presented both radio and TV shows in Cyprus and Spain.