Starting your own business is not easy. One of the hardest things you will have to do when starting your business is actually marketing your amazing business, so I will cover, all the best tips for you to actually market your business, from social media to SEO.
Social Media
Thankfully Social Media is literally the best free marketing tool that anybody can possibly use, it can boost your traffic and sales by an insane amount if you use it properly.
Who to target:
If you are targeting an audience over the age of 45, we would recommend using Twitter and Facebook. For younger audiences use Instagram. I would also highly recommend using Linkedin for professional purposes.
A sneaky trick
 A trick I always use to stay ahead of my competitors, as well as open my audience is to expand to new and upcoming social media platforms, that may have a breakthrough, use platforms such as Steemit and Vero, to really prove your company as a stand out brand, as well as be ahead of all the other competitors in your market. You also want to make your brand, have its own extremely creative style when it comes to social media. This is by far the best way to ingrain your name into people's head. Its all about that immediate recognition and tightness you have with your followers, which is absolutely key to making sales. Make your content easy to share. By adding quotes at the end of each of your post, making interesting captions, and creative posts is the way to go, when you are starting, maybe you might want to use reposting, but once you gain at least 100 followers, make sure everything you do is original and extremely interactive and creative.
You will also definitely need to create a plan.
It needs to be a thorough plan, that highlights every part of your Social Media Strategy.
Here what you need to include:
A rough scheme of how often you are going to post on your story and on your feed

A plan of your hashtags

What style your posts are going to be

What giveaways you are going to have

What is your audience is going to be

How are you going to reach them

What hobbies you audience have

What creative measures are you going to take?

What time is your audience most active?

How are you going to measure your results
Search Engine Optimization
This is by far the best way to market your website, well on Google or any search engine of your choice. Using special techniques to boost your viewership and sales by over 100%. I will try to cut it as short as possible, but if you want a really good blog to check out, try Backlinko.
Its all about gaining google trust, through content creation and backlinks.
There are loads of things you need to do to get your business on top of Google, so I will share just my best actionable tips:
Competitor research. This is the best way to spy on your competitors while boosting your trustworthiness and rankings on google. I find competitors, the best way for your own business to excel, through writing blogs, gaining better links, or even stealing theirs. When you start your competitor analysis, create a document providing and stating all of your competitors, who do something relatively similar to your niche. You will then need to type their name into my favourite SEO tool Ubersuggest, you can then see all their keywords and content ideas. You will want to pinpoint their main keywords and best content streams. These are content ideas you can now use and make substantially better. The best way to kickstart your business is to write blog posts on similar topics, then reach out to all the people linking to their blog, to show why yours is substantially better.
Quick Links
There are quite a few ways to gain some quick links that immediately point towards your website, to get you ranking quickly. A great way to start is by signing up to some directories, we would recommend 10 x National Directories Week 7 – 10 x Local Area Directories Week 8 – 10 x Niche / Industry Specific Directories, 5 x National Directories, 5 x National Directories, 5 x National Directories. Another fantastic way to create some reliable links is post quality content on social sharing platforms around the web to really add the effect. We use platforms such as Youtube and Vimeo to perfect this.
Formatting your keywords on your website
A logical use of header tags with primary keyword-related terminology is the way to go. H1 tag – Even though Google has announced it doesn't discredit multiple H1 tags on a page, I like to play it 100% safe and only use one H1 tag that clearly describes what your page is about. I.e. Use your primary keyword. H2 tags – Your subheadings are a great opportunity to emphasise relevance to your primary keyword's topic. You can use multiple subheading tags. Include synonyms here to really cement the topic of your page in Google's eyes. H3, H4 tags etc. – No need to go overboard with your optimisation. 
Marketing yourself as a leader
This is quite a short part, but it is vital to expanding your audience in a completely organic way. You want to attract as many customers to your business, and away from your competitors, by branding yourself as the expert over them. Although this part is quite a time consuming, it is an amazing trick to market your business, as well as interacting with your audience. 
PR
The best way to show your expertise, by getting your own writing or even stories published on larger news sites, while still getting SEO links, it's a completely a win-win situation, although it is extremely tiring and long, it is worth it in the end. Its all about reaching out to either journalist and offering your expertise in a guest post, or a story they can write about.
You need to look for a journalist or even company blog, in your niche, send them an email about a guest post you could write, and you're done after you write the article of course. If you are trying to perform actual PR journalists are more interested in and around the edges of your business – in the areas of your life that intersect with your business e.g. family, relationships, money, work and so on – the more success you're likely to have. If you need more convincing on the value.
Building and interacting with your audience

Old customers are 90% more likely to convert into sales than new customers, so nurture and interact with them, here's how.
Interacting on Social media
I would recommend you give 20 minutes every day, to DMs, liking and commenting on your follower's posts, its all about gaining the trust you need to really gain the customers and clients you actually want. I personally find a great way to expand my audience and interact with my current ones, is to customize my companies logo, for different significant dates, although I only trust the professionals at LogoDate.
So which of these are you going to implement?
By Yuv Malik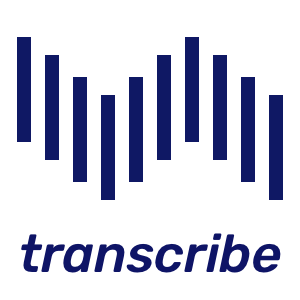 Kizzi Nkwocha is the editor of  Business Game Changer Magazine and publisher of  The UK Newspaper,  Money and Finance Magazine,  the net's fastest growing wealth creation publication. Kizzi Nkwocha is chair of The Ethical Publishers Association and co-chair of The Logistics Association.  Kizzi made his mark in the UK as a publicist, journalist and social media pioneer. As a widely respected and successful media consultant he has represented a diverse range of clients including the King of Uganda, and Amnesty International. Nkwocha has also become a well-known personality on both radio and television. He has been the focus of a Channel 4 documentary on publicity and has hosted his own talk show, London Line, on Sky TV. He has also produced and presented both radio and TV shows in Cyprus and Spain.