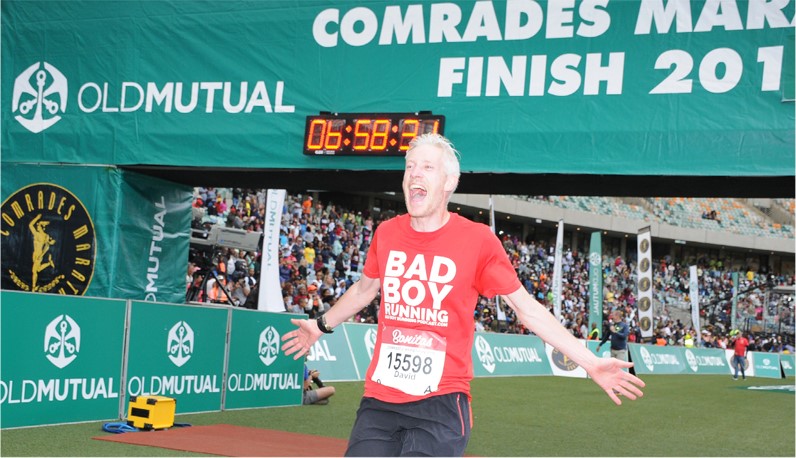 Over 50% of Americans have now listened to a podcast and yearly advertising revenue is now over $500m. They can be cheaply made on your own laptop and business is one of the top 5 most popular genres so many companies are now using podcasts as a way to engage existing customers and find new ones. However with such a low barrier to entry that there are already over 700,000 different podcasts, so making the podcast is the easy bit, how do you find an audience and grow it in a way that can benefit your business?
Create Content For The Listener and Not For You
Nobody likes to be sold to and as exciting as our companies are to us, they rarely are to other people, so think of a theme for your podcast that is useful or interesting to your customers. It could be a series of how to guides or interviews with industry experts, but the emphasis should always be on creating value for the listener. You don't need constant promotion, good content will position you and your company as experts and create a relationship with your listener, nurturing trust, which will lead to new business. For example Caffeine Bullet is a caffeinated mint chew for endurance athletes, so we created a podcast focused on ultra-running called Bad Boy Running. We're now approaching 200 episodes and everyone who listens is our target customer. Our product is mentioned at times, but only in context to the topics we're discussing.
Create a brand on social media and itunes
It's hard work growing anything just through word of mouth and expensive to have to rely on paid promotion. Podcasts aren't an easily shareable format, so create social media accounts for the podcast and use them to engage existing communities. The good news is listeners actively search for new podcasts, primarily on itunes so make sure you have a strong logo that's different to comparable podcasts and have a launch strategy to get you into the 'new and noteworthy' recommendations. Rankings are based on a combination of total listeners across your first 30 days and listener reviews, so release regularly in the first month, make sure your episode titles and description are enticing, and incentivise reviews with competitions. Bad Boy Running (BBR) split our first episodes in two to double the number of downloads, chose a logo that was very bold and managed to get into the top 100 podcast chart for the UK, despite being a niche running podcast.
Piggy Back others' popularity
Being invited on a podcast is flattering so invite experts in your field, industry celebrities or potential clients on and they will bring their network as new listeners, many of whom will subscribe. You can promote their inclusion in advance on social media and in Facebook groups asking for questions, which creates strong post engagement and tagging the guests in posts will increase your reach. Our first big break was interviewing Dean Karnazes, the author of Ultramarathon Man, tripling our listenership for that episode and introducing us to thousands of new listeners.
Create a community
There's no such thing as a one-way relationship so if you really want to engage your listeners create a community around the podcast and include them in the content. This could be as simple as creating a facebook group where listeners can discuss further subjects discussed in the podcast, but you can also increase the feeling of community and therefore ownership of the podcast by making it clear what you stand for, what you're against and even by creating your own lexicon. Our facebook group has become as much a part of the community as the podcast, even forming its own running club. Our listeners (dobadders) are the enemies of cyclists, the Edinburgh marathon and greet each other by saying FU Buddy (long story). It binds us together and creates a sense of belonging.
Now get going
When we started there were two other running podcasts in the UK, now there are dozens. The faster you launch the less the competition, so get going. All you need is a laptop, some headphones and a passion, so start making something you'd want to listen to and others will to. Not only is it great marketing, but it can create a deeply personal relationship with new and existing customers that you could only replicate by spending hours with each one of them, so ask yourself. What's stopping you?
By David Hellard
About the Author
David Hellard is founder of Caffeine Bullet, a mint caffeine chew formulated for endurance sports, and one of the co-presenters of the Bad Boy Running Podcast. His background is in startups, having co-founded zipcube.com 'airbnb for meeting rooms' and he previously worked in marketing as a marketing lead for Accenture across EMEA.
Kizzi Nkwocha is the editor of  Business Game Changer Magazine and publisher of  The UK Newspaper,  Money and Finance Magazine,  the net's fastest growing wealth creation publication. Kizzi Nkwocha is chair of The Ethical Publishers Association and co-chair of The Logistics Association.  Kizzi made his mark in the UK as a publicist, journalist and social media pioneer. As a widely respected and successful media consultant he has represented a diverse range of clients including the King of Uganda, and Amnesty International. Nkwocha has also become a well-known personality on both radio and television. He has been the focus of a Channel 4 documentary on publicity and has hosted his own talk show, London Line, on Sky TV. He has also produced and presented both radio and TV shows in Cyprus and Spain.